Hairdressers
The Deregulation and Contracting Out Act 1994 has eliminated the need for hairdressers to be registered, however activities such as Ear Piercing, Electrolysis, Tattooing and Acupuncture, and the employment of employees still require to be registered.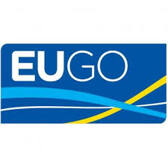 Eligibility Criteria
No provision within the legislation.
Regulation Summary 
Please view the Business Link: Registering Hairdressing Business webpage.
Application Evaluation Process
No application required.
Will Tacit Consent Apply? 
Yes. This means that you will be able to act as though your application is granted if you have not heard from Broxtowe Borough Council by the end of the target completion period.
Apply Online
No application required.
Failed Application Redress
Broxtowe Borough Council cannot refuse your notification.
Licence Holder Redress
Please contact Broxtowe Borough Council in the first instance.
Consumer Complaint
We would always advise that in the event of a complaint the first contact is made with the trader by you - preferably in the form a letter (with proof of delivery). If that has not worked, if you are located in the UK, Consumer Direct will give you advice. From outside the UK contact the UK European Consumer Centre.
Other Redress
N/A
Trade Associations
None
---
---