Stapleford Town Deal Project Information
Stapleford Town Deal Project Information
The page offers a description of the projects which were submitted for Towns Deal Funding as part of the Town Investment Plan.
After extensive consultation with residents, businesses and other stakeholders, six projects were proposed to be further developed for Stapleford. More information on each project can be found below.
Stapleford's Cycle Super Highway
To reduce usage of cars within Stapleford and to encourage the greater use of sustainable transport, we propose to improve and add to the town's existing cycle infrastructure.
The core plans include: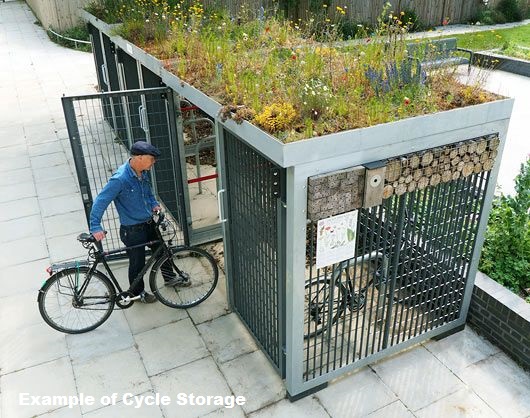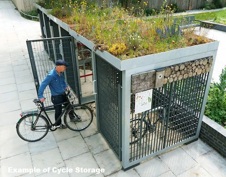 Connecting Stapleford to the National Cycle Network 67
Enhance/provide new cycle facilities in the town such as secure bike parking
Implement signage/wayfinding around the town to improve awareness of cycle routes
Implement a Cycle Network Route that connects the northern and southern fringes of the Stapleford to the Town Centre
Connect Stapleford to Toton Tram station and the future East Midlands Hub Station
Town Centre Enterprise Hub 
A stepping stone to wider economic regeneration, this town centre  development will create additional start-up and up-scaling space for businesses, through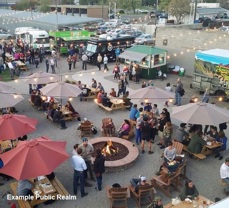 indoor/outdoor market space in the ground floor and first floor flexible office space.  The accommodation will also be sufficiently flexible to accommodate pop-up events and outdoor food and beverage space. By creating a central focus in Stapleford with a diverse offer, we aim to encourage increased footfall and stimulate inclusive growth and prosperity.
This new development will provide space for:
Community activities, 
Small retail market units,
Start-up businesses,
Food and beverage stores and
Public realm enhancements.
Town Centre Recovery Fund
The Town Centre Recovery Fund will offer support to high street businesses in Stapleford Town Centre.
The fund will be split in to two grants to support different aspects of business recovery.
Business Continuity Grant
Building Development Fund
Both of the grants proposed aim is to support the longevity of the Stapleford high street, through direct business support and development of the properties to bring new businesses in to the area. Supporting businesses to move from in-person trading improving their online presence, and businesses currently operating online only to provide in-person services.
When can my business apply?
The Town Centre Recovery Fund will officially open to applications on 10 January 2022. 
The following documents have now been published in advance of the Town Centre Recovery Fund launch:
Town Centre Recovery Fund Guidance for applicants
Town Centre Recovery Fund Policy 
This is so that businesses in Stapleford Town Centre might consider their proposals for grant funding, understand an interpret the Town Investment Plan (TIP) and seek quotations (where applicable) to carry out works in good time.
Keep up to date on the latest information for this project via the dedicated Stapleford Town Centre Recovery Fund webpage (Opens in a new window).
Town Centre Traffic Management Strategy 
Providing a high quality, pedestrian and cycle friendly Town Centre, we are looking to implement traffic calming measures within the High Street. We aim to encourage residents to travel into and around the Town Centre through sustainable forms of transport including through cycling or walking.
Additional Learning Facility 
The catalyst for a long-term vision of addressing the skills shortage within the town. The project will create additional facilities within the heart of Stapleford to deliver entry level skills whilst enhancing on the existing offer. The project will include feasibility for future Skills projects to continue the skills journey for Stapleford residents.
The project comprises a 100m² extension to the existing County Council owned Library to increase Adult Education delivery space. This includes an improved façade to the whole library.

Community Pavilion Development and Community Outreach Worker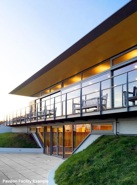 The transformation of existing leisure facilities to accommodate both immediate and future needs of the community. The project aims to provide a central pavilion facility. The opportunity will create collaboration and co-location between existing community centres allowing future development sites to be released. 
The Community Leisure Hub will facilitate a range of community activities such as fitness classes, yoga, dancing, club groups, elections, meetings and event hire. The proposal also includes a new Community Outreach Worker.
---
---