Preparing for the EU Exit
Information and guidance about the EU exit.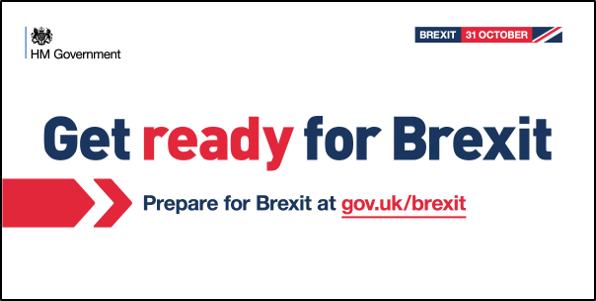 The United Kingdom has now left the European Union (EU).
Leaving  means a number of changes that will affect businesses, citizens, EU citizens living in the UK and UK nationals living in the EU.
To find the latest guidance and information on what these changes are, how they could affect you, and what steps you can take to prepare, visit the Government's EU Exit webpage. (Opens in a New Window)
---
Potential Impact on Broxtowe
The Council has been working to identify the potential impact of Brexit to services that we deliver and the Borough of Broxtowe.
If required, there are contingency plans in place to manage any potential disruption to the provision of our services to the local community.
We are working with partner organisations to prepare for the potential impact and is taking part in regular strategic, tactical and operational discussions at a regional level. We are also working with Citizens Advice Broxtowe to support EU citizens living in the Borough.
---
Guidance For Individuals
You may wish to find out more about what Brexit means for you.
Guidance from the UK Government includes:
Visiting Europe after Brexit

 

– which includes passports, driving and travel, EHIC cards, pets and mobile roaming fees
Work

 

– includes workplace rights and working in the EU
Environment

 

–  includes environmental standards and food labels
Business and Industry

 

– includes consumer rights, banking and selling online
Education, training and skills – includes studying abroad and Erasmus+
View Guidance for UK Citizens (Opens in a New Window)
View Guidance for EU Citizens living in the UK (Opens in a New Window)
View Guidance for UK Nationals in the EU (Opens in a New Window)
Settled Status
If you are an EU citizen living in Broxtowe, you may need to apply to stay in the UK. The government has an online tool to show you what you need to do.
Find more information for EU citizens living in the UK and access the government's online tool. (Opens in a New Window)
You can get Assisted Digital Support (Opens in a New Window) to use the EU Settlement Scheme online application form if you're in the UK and do not have the appropriate access, skills or confidence to complete the form.
The Council is also working with Citizens Advice Broxtowe to support residents as part of the resettlement scheme.
---
Guidance for Businesses
If you run a business in Broxtowe, there may be some steps you want to take to prepare for Brexit.
Even if your organisation does not have an up-to-date business continuity plan, it's essential that you run through business continuity processes in the run-up to Brexit.
Any consideration of business continuity should focus on any likely disruption and potential congestion that could result from Britain leaving the EU with no deal.
Check your business continuity plans to mitigate possible disruption.
Consider any risks to your supply chains.
Consider any changes to tariffs and arrangements for export and imports of goods and services.
Make contingency plans for keeping your business operating.
Find more information for preparing your business or organisation for EU Exit. (Opens in a New Window)
Leaving the EU means your business may need to prepare for change.
Help is at hand through advice from the following organisations:
D2N2, The Local Enterprise Partership for Nottinghamshire and Derbyshire, have also created a resource for businesses around Brexit:

 

http://www.d2n2lep.org/Brexit
D2N2
Brexit Support for Businesses in D2N2
The Government have made funding available to LEPs and Local Authorities to support local businesses to be ready for Brexit scenarios. This paper provides the latest detail on how LEP resources are being used to support local SMEs.
Additional Advisory Support
D2N2 LEP has secured £31,000 towards the cost of a 6-month post within the Growth Hub which will deliver information, diagnostic and brokerage services (with a focus on Brexit readiness) to D2N2 businesses to the end of March 2020. The post will be based at the Chamber in Chesterfield but with a D2N2 wide remit.
Business Intelligence Gathering
D2N2 LEP/Growth Hub have been allocated circa £45,000 (tbc) to support the collection of insight and intelligence relating to Brexit from local businesses. The Brexit Cluster group (see below) plan to deliver a tele-survey service across three LEP areas to gather intelligence from the local business community about their preparedness for Brexit scenarios. This has added benefit of raising awareness of Brexit support available to them, including events. A draft specification is available.
Additionally, the D2N2 Growth Hub are seeking to secure a data licence with Beauhurst to allow us to monitor the strength of the local economy more effectively.
Brexit Cluster Funding
An allocation of £193,000 has been given to an 'East Midlands' Cluster comprising of D2N2, Leicester & Leicestershire and Greater Lincolnshire Growth Hubs to deliver support to business specifically on Brexit readiness. £50,000 is for management and coordination via GLLEP. The remaining £143,000 will be used for delivering support. A draft proposal is being considered which, if approved, would deliver EU Exit Diagnostic and Action Plans or specialist support (e.g. Risk Management, Managing Contracts, Customs, Supply Chain Analysis) via consultants to local businesses. This would be free of charge to the business with an estimated value of between £500 and £750.
Business Brexit Fund
East Midlands Chamber secured a grant from the BEIS Business Brexit Fund to deliver a series of Brexit events in the area during October. Visit the Brexit events page (Opens in a New Window.
---
Citizens Advice
tel: 0300 456 8369
Customer Services
tel: 0115 917 7777
---