Back to Advice, Help & Support
Services for Students
Broxtowe Borough Council provides a range of services to residents of the borough and directs some directly towards students.
The Council is dedicated to creating a community that is based on equality and inclusion.
Services for Students Leaflet
Broxtowe Borough Council and the University of Nottingham have produced a leaflet aimed at students living in the Beeston area, containing lots of useful information about places of interest, health, fire safety and being a considerate neighbour.
The leaflet is distributed to Nottingham University and Castle College students, as well as being available to download online. (.pdf) (309KB) (Opens in a New Window)
Council Tax discounts
Full time students may be entitled to up to 25% off the council tax they have to pay. Find out more on the Council Tax pages.
Waste and recycling
For information and advice on how to dispose of your household waste in the correct way, visit the Waste & Recycling pages.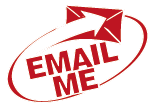 This advice waste and recycling advice also available in Mandarin. (.pdf) (100KB) (Opens in a New Window)
Social media
Stay up to date on Social Media or by subscribing to our Email Me Service. 
---
---