Go Green Challenge
Introducing our Go Green Challenge to inspire residents of Broxtowe to reduce, reuse and recycle more than you ever have before and help protect the environment for the future.
What is the Go Green Challenge? 
Climate change is one of the biggest challenges out there and whilst we need big commitments to make a difference, there are also lots of small things you can do at home to do your bit. 
That's where our Go Green Challenge comes in! By signing up, you'll get weekly content direct to your inbox to help you reduce waste, reuse more and recycling like a pro. You'll also find that by reducing, reusing and recycling more you could see some benefits to your health and your bank balance too!
Anyone can do the challenge - whether you're doing it on your own or it's something for you to do with your children as a family, all you need is an email address to sign up with. 
What will I learn?
Through this new and exciting Go Green Challenge, you will learn what household items cause problems for our planet, how you can reduce your use of the worst offenders and will give you plenty of ideas for reusing some of them. If you have tried reducing and reusing already, recycling challenges will offer you the chance to dispose like the pros. If you think this challenge is too big for children, you're very much mistaken, this great adventure is suitable for all ages.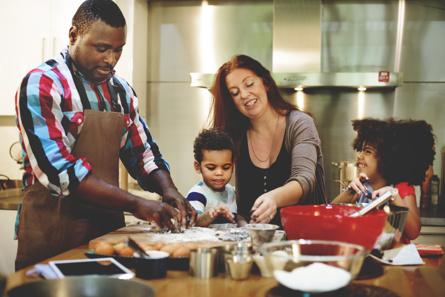 So whether it is just a few changes or a complete revolution in your household, now is a great time to break old habits and form new, green ones. 
Climate change is a challenge for us all, in Broxtowe and for the planet. If you are grandparents, parents, guardians, aunts or uncles, you will soon be teaching children things you may not have been taught when you were a child. You are a trailblazer! 
We all have to take time to research, learn and make changes to keep making the world a better place. Taking action now might turn the tide and mean future generations can enjoy a healthy and natural environment on this planet in the future. We hope you enjoy the challenges and learn something new each week!
How do I join? 
Share your journey
Once you have started trying out the challenges, share your learnings, successes and creations with friends and family through social media. Share with us too but tagging us into any posts about your progress. 
We hope that you enjoy being a part of this special movement and helping our Borough go greener than it ever has before.
To tag us into your social media posts and updates, use @broxtowebc on Twitter, @Broxtowe Borough Council on Facebook and #GoGreenBroxtowe everywhere!
Find out more
You can read more about what the Council is doing as part of its Climate Change and Green Futures Programme on our Green Futures page (Opens in a new window).
Find out more about the Veolia  Materials Recovery Facility by watching this video:
---
Recycling
tel: 0115 917 7777
---