Food Packaging Challenges
Food Packaging Challenges
Learn about how to reduce food packaging waste, reuse food packaging where possible and what food packaging can be recycled.
REDUCE: Avoid the big three
Meat trays, fruit punnets and cling film are the three items often mistaken as recyclable when they aren't.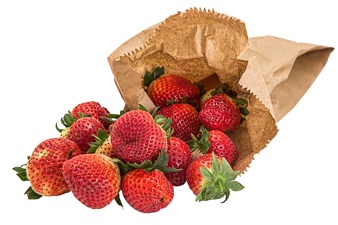 Can you reduce these items by reducing your intake of meat, buying fruit in paper bags from the supermarket or from an outdoor market and buying containers or reusable alternatives to cling film? If reducing your meat intake, why not research some vegetarian recipes and have a meat-free Monday each week? 
When it comes to buying any food, it tends to come with packaging. In supermarkets, the best way to avoid food packaging is by buying loose items and putting them in your own container, basket or box. Buying at markets you can do the same and use your own containers. But, even when reducing food packaging, what about when you part use something and need to cover it, or you need to wrap food for later? Here are just a few ideas as to how to protect, store and save food, the green way:
Try reducing your packaging where possible and safe to do so. During the pandemic, you may decide not to buy loose items, without plastic packaging but there are still ways to reduce plastic use in the home with your food. Even cutting out cling film can help. 
REUSE: Beautiful creations
Lots of food packaging cannot be reused but some can. Jars are an excellent item which households buy throughout the year and sometimes recycle but can be re-used too. Why not choose an item of packaging which can be washed safely and see if you can create something else from it or transform it into something different? Find ways you can give food packaging like jars, new life.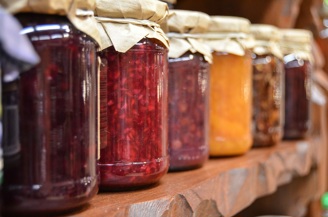 Here are some amazing things you can do with jam jars (to give them another life before recycling):
Share your creations on social media to inspire others to do more with their food packaging using @broxtowebc and #GoGreenBroxtowe.
RECYCLE: Family Quiz
Food packaging can be tricky to work out. Which items are recyclable and which aren't? Cereal boxes, milk bottles, drinks bottles, tins/cans, yoghurt pots and margarine tubs are recyclable and anything that had liquids in, must be rinsed thoroughly.
Anything with food residue on, cartons, foil, paper towels, food trays, polystyrene and plastic lids can't be recycled and these need to be put in the waste bin (if not safe or possible to be re-used). Test yourself with items in your own family quiz activity and see if you and your household really know which packaging can be recycled. Remember, just because it says it can be recycled on the packet doesn't necessarily mean we can recycle it as part of our kerbside recycling
With some research, you might be surprised by which items can be recycled and which need to head for the waste bin. To try our A-Z guide to what can and can't be recycled, visit: A-Z online recycling guide (Opens in a new window)
---
Recycling
tel: 0115 917 7777
---