Go Green Challenge Success!
Go Green Challenge Success!
For residents in Broxtowe who have completed the Go Green Challenge and have tested out their new knowledge to get their certificate of achievement.
Congratulations!
You have completed the Go Green Challenge, brought to you by Broxtowe Borough Council. Great work!
To collect your certificate of achievement to display proudly in your home and share on social media too, download it from here: Go Green Challenge Certificate of Completion (PDF) (209KB) (Opens in a new window)
Are you inspired to continue your green journey?
Recycling is something we can all do but if you want to do other green things, the two biggest areas you can tackle to reduce your carbon footprint is home heating and energy efficiency and reducing travel.
Home
The Committee on Climate Change reports that 40% of UK emissions come from households.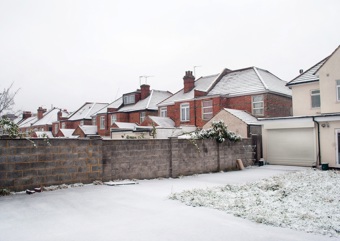 More than 50% of that is down to heating and electricity. Now we all need to heat our homes in winter and have the lights on when it is dark but there are ways you can make your energy use more efficient. It might be as simple in some households as identifying where heat is being lost and adding insulation or draught excluders.
For more information: https://energysavingtrust.org.uk/hub/inspiration-for-my-next-%E2%80%A8home-improvement-project/ (Opens in a new window)
If you think the cost financially might be too high, there are schemes that could help with the cost: https://www.gov.uk/improve-energy-efficiency (Opens in a new window)
Travel
46% of the emissions from households are usually down to travel, according to the Committee on Climate Change. This amount is a combination of household vehicle journeys and air travel (and not based on 2020). There are many ways to reduce travel emissions by walking if a short distance, using public transport or combining trips into one round trip. Car sharing is usually a good option, in non-Covid-19 circumstances.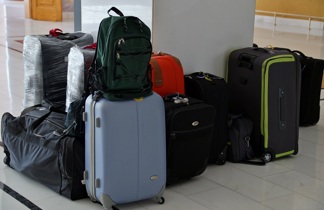 Air travel is also a contributing factor to the volume of emissions. If having less holidays is not something you want to do, you could choose a location closer to home which is just as nice and kind to the environment too.
If flying, you could pack light, travel like a local once there using a local bus or train, or you could offset your carbon cost by making a donation to a tree planting scheme.
To check out your own carbon footprint and learn how you can drastically reduce yours this year, visit: https://footprint.wwf.org.uk/#/ (Opens in a new window)
Stay green Broxtowe!
---
---