Black History Month 2021
This October, Broxtowe Borough Council has worked alongside Nottingham City of Literature and Round Hill Primary school to mark Black History Month through a Creative writing competition.
Local creative artists, Panya Banjoko (UK based writer, poet and founder of Nottingham Black Archive) and Ravelle-Sade Fairman (Writer Poet/Spoken Word Artist) came and spent a day with the Year 5/6's in which they shared their experience as Black women, Black artists and how their identity and history has shaped them, their challenges and achievements.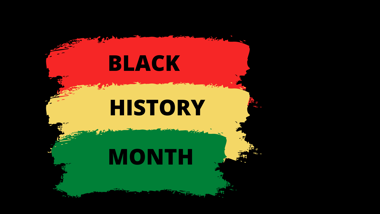 The competition followed work the year group had already undertaken around the wind rush generation and was judged by two creative writers.  The winners, Hannah, Yarik and Hannah were chosen after much deliberation and their excellent effort was celebrated with book vouchers and their work displayed on the Broxtowe and Nottingham City of Literature website.
The work not only amplified the relevance of black history, but also celebrated the literacy of our students and our local black artists who have contributed to the world of education and art.
1st Prize - Hannah
Dear Grandma and Grandad,
How are you both? Better than I am, I expect. England is not what I thought it would be like at all! While on the Windrush ship I imagined England to be a quiet, little place where everyone got along and there would be streets full of peculiar items and jewellery, as well as interesting goods. The rest of the family and I would have a lovely, tall house filled with ornaments and beds as soft and comfy as a cloud. Although my heart started to skip as we got closer to England, it was getting so cold it was as though the wind was carrying ice.
The rest of the family and I have been in London for a month now and ever since we arrived I've had a pink nose and a horrible cold. Life is extremely different here, the children at school bully me because of the colour of my skin and it is so dreadfully cold here that marmie is hanging all the family's clothes and blankets above the fireplace every day and night. By the way, I'm so glad I packed that velvet bear you two gave me, it's helped me a lot getting through this stressful time. I hope you're having an amazing time in our big house in Trinidad, our new house is tiny! It only has two rooms (a kitchen/ living room and a bedroom/bathroom) and it doesn't have a garden! Although looking on the bright side marmie and dardie have better job opportunities which means we can earn more British money to spend because people here are not allowing Caribbean money!
Every single day here is rainy and dark and every time I look up at the gloomy sky it almost seems like those sunny days in Trinidad never existed. I am desperate to make new friends here, so I can share my story with them so they can understand my background.
I'm begging you to write soon please! Oh and by the way, marmie has found a new hat with a huge feather on it and it's quiet funny when she shows it off to strangers! I miss you sooo much and hope we can visit you two soon!
Love you lots, Elsie.
2nd Prize - Hannah
Dear Nana,
I miss you so much! How are you by the way? The journey here wasn't all bad, I made friends with a girl named Elise and her brother Thomas but I still felt lonely. The boat was really crammed, noisy and loud. The blanket you knitted me makes me miss home less as well as my friends in Jamaica.
Mummy and daddy look anxious most of the time, probably because they can't find jobs. I only have three friends at school: Elsie, Thomas (who I met on the boat) and a white girl named Lily. Apart from Lily a lot of people at school bully me about my skin colour. Lily knows that it is what's on the inside that counts not on the outside. She has taught me a lot about England, like money and food. When she invited me to her house I tried fish and chips and scones with jam and cream!
I hope that one day we will live in a world where the colour of your skin or culture won't matter. The weather is awful but I've settled in nicely. I love the new food (not as much as as yours through!). Even through I miss the beach it's ok.
We're coming on holiday to see you soon! Please write again soon. I'll write back.
Lots of love, Hannah.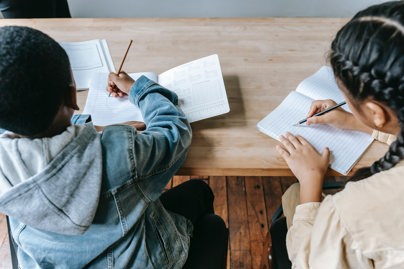 3rd Prize - Yarik
Dear Grandpa,
How is it in St. Lucia? I've missed you and Grandma more than anything. I've been here in London for little more than a month now. Everything is different. It started when me, mum and dad boarded the Empire Windrush. The ship was phenomenally big and it spewed butterflies through my mouth into my tummy. The grueling twenty two day voyage felt like it'd never end. It got colder and colder until the ship started carrying the Arctic; we were all icebergs by the time we had arrived.
Every morning I looked down upon the dark, damp ocean - a mirror bigger than any other- and was scared. Sometimes terrified. Also the air had an unpleasant salty taste to it. Grandma's jumper did help, yet the coldness was very strong. But without it I'd probably be a rock.
Life here is abnormal, in many ways. They said it's the mother country and we're all welcome. That's not true, or at least not now. The children at school bully me in very mean ways! Mum and dad are also bullied every now and again. All people here don't welcome us at all. Fortunately, I have two friends who came on the ship. Our house is as small as the inside of a snail shell. Unfortunately, we can't buy a better, affordable house as they all say 'no blacks' or 'no coloured'. What on earth do they do that for?! Somehow I still have optimism left; London could get better. I was actually very flabbergasted when I first saw London, all of these buildings and densely packed houses. Also the air is weird from all the pollution and industrial stuff. Luckily, mum and dad have jobs.
London may seem bad, but it isn't too bad. I have learnt a lot at school and the people are getting used to us (I think at least). I hope we get a better house soon. Mum and dad will probably get a better job in the near future. When I'm older I'll be a scientist.
I want to write more letters to you in the future. Please write back. And even if I live here, St. Lucia is my home.
Lots of love, from Tom and mum and dad.
---
---