Energy Saving and Sustainability
Energy Saving and Sustainability
Information about what the Council is doing to ensure the Borough has a green future through energy saving and environmentally friendly initiatives.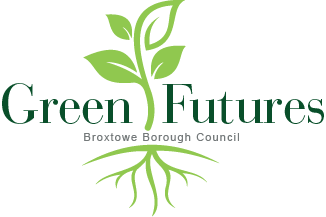 What The Council Is Doing
In July 2019, the Council declared a 'Climate Change Emergency' and committed to becoming carbon neutral by 2027.
The Green Futures programme will see a range of projects delivered to help us achieve this goal - look out for more details soon. 
Here's some of the things we are already doing to be more environmentally friendly:
Parks and open spaces
We use seats and picnic tables made from recycled plastic at appropriate sites.
The rubber safety surfacing used on play areas is made from shredded recycled car tyres.
The bark we have removed from the play areas to install this rubber surfacing goes to allotment sites and is used as a soil conditioner.
We shred tree prunings and use these as walkways within woodland areas.
Larger logs as used to create habitat piles for insects in woodland areas.
Housing
Solar power systems have been fitted at three of our Independent Living Schemes
420 Council homes have been improved with external wall insulation
Over 1,300 Council homes have been improved with new SEDBUKA rated efficient boilers
The Council supports the award winning, Warmer Homes on prescription scheme help low income residents with cold-sensitive long-term health conditions to achieve affordable warmth.
Environmental
The Council Offices in Beeston has a solar power system
28 electric vehicle charging points have been installed in car parks in Beeston, Eastwood, Kimberley and Stapleford.
32,000 litres less fuel was used by our refuse fleet in 2017/18
New electric vans will be introduced in 2019.
The Council has developed a Single Use Plastic Action Plan to help support local, national and global efforts to reduce the use of single use plastics.
Air quality is monitored in 43 locations across the Borough.
What you can do
Recycle your waste – find out more on our recycling pages
The Energy Saving Trust website (Opens in a New Window) has lots of information and tips to help your save energy and money.
---
---