Methods of Engagement
This page contains information on how you can influence the work of the Housing Department.
Through listening and responding to views and feedback, the Housing Team can ensure that customers are at the heart of shaping our services. Feedback from your experience of our services is essential for highlighting what is working well and where improvements are needed. By listening to feedback and reflecting the Social Housing Green Paper we have developed the Housing Engagement Strategy ( Pdf ) (448KB) (Opens in a New Window) for 2019 - 2022 .
A range of methods exist for you to engage with us from something that may only take a minute to over an hour as and when you choose. Getting involved can help you to develop a greater understanding of Housing services and bring about positive change. 
---
Get Involved
To sign up to take part in any of the methods you can let us know using our Your Voice, Your Views Form or emailing housingengagement@broxtowe.gov.uk or by calling 0115 917 3935.
---
Contents
---
Go Digital 
Engagement that takes five minutes of your time!
GO DIGITAL
Activity Type
Method
Overview
Frequency
Receiving Information from us



Social Media/Website

Messages on key Housing services, including self-service forms

Weekly

Sent out to subscribers of Council Housing through 'Email Me'

Monthly
Providing Feedback

 

Private group for Housing customers to respond to posts asking for opinions of services and access Housing related news and information

Weekly

Undertaken with customers about services to gauge satisfaction

As required

Undertaken when changes to services are being considered that will directly impact on customers

As required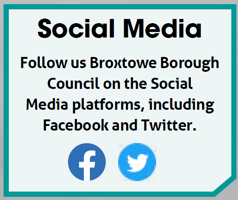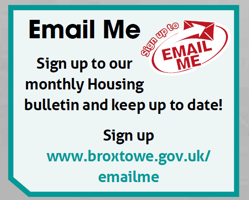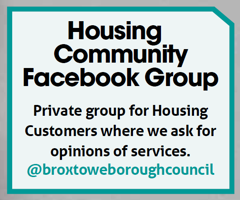 ---
On the Move
ON THE MOVE
Activity Type
Method
Overview
Frequency





Active Engagement





Neighbourhood Champions

Tenants supported to act as a link between their community and Housing, providing feedback on how services can be improved

Flexible

Funding available for small scale projects that will benefit Housing customers and their neighbourhoods

As Required 

Neighbourhood Walkabouts

Tenants and leaseholders are invited to join Housing employees on a walkabout of their area

Annually

Opportunity for residents to find out about Housing services and talk to employees

Flexible

Service Inspectors

Tenant supported to inspect services and ensure standards are being achieved

Monthly

Housing Surgeries

Face-to-face sessions to discuss concerns and ask questions relating to housing issues

Quarterly 

Community Groups

Groups with a majority of Housing customers, benefiting Housing neighbourhoods can receive support to become a Council recognised group

Flexible

Social Activity Groups

Independent Living tenants who manage social funds and organise activities for the benefit of their schemes, with support available from Housing

Flexible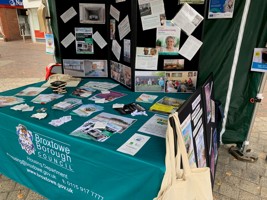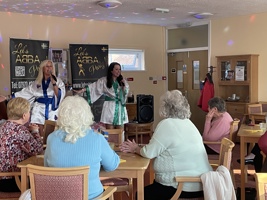 ---
Take a Seat
TAKE A SEAT
Activity Type
Method
Overview
Frequency
Active Engagement 



Considers information around performance and complaints to recommend service improvements.  Also supports delivery of Housing engagement activities

Monthly

Task and Finish Groups

Undertake scrutiny reviews of a service area, or part of and make recommendations for service improvements

3 - 4 meeting over 6 months
---
Your Voice, Your Views
Customer who engage with Housing are supported throughout their involvement and are able to access training to assist them in their role, at no cost to themselves.
Complete our online form to let us know how you would like to get involved: www.broxtowe.gov.uk/getinvolved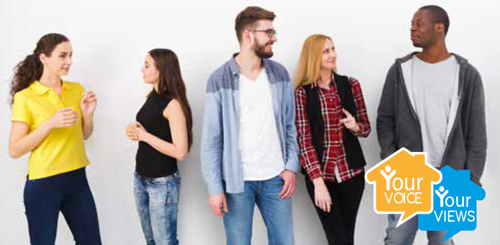 ---
Further Details
For further details about your preferred engagement methods contact the Housing Engagement Team:
Email: housingengagement@broxtowe.gov.uk
Phone: 0115 917 3935
Address: Engagement Team, Housing Department, Broxtowe Borough Council, Council Offices, Foster Avenue, Beeston, Nottingham, NG9 1AB
---
---