Methods of Engagement
This page contains information on how you can influence the work of the Housing Department.
---
Home Involvement
Home Involvement allows you to let us know your views without the need for you to attend meetings and for us to keep you informed about the services you receive. 
Your Voice, Your Views is open to all Broxtowe Borough Council tenants and leaseholders to take part in surveys a few times a year. You can join by completing the Your Voice, Your Views online form. (Opens in a New Window)
Satisfaction Surveys are sent to tenants after a service has been received, such as repairs or modernisations to gather views of the service provided.
Consultation Questionnaires are conducted when changes are being considered that will have a direct impact on tenants or leaseholders to seek views on proposals.
STAR (Survey of Tenants and Residents) is conducted every two years to gain an overall view of Housing services to help plan for the future development of Housing services.
---
Community Involvement
Community Involvement is an informal way of involving you, usually somewhere close to where you live.
Leaseholder Surgeries will be held at least once a quarter and will give leaseholders the opportunity to discuss any concerns or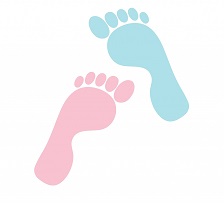 queries with a leasehold officer on a one-to-one basis.  All leaseholders will receive details of upcoming surgeries.
Estate Walkabouts are held across the Borough, and tenants and leaseholders are welcome to join officers in their areas to highlight areas of concern. The upcoming schedule of Walkabouts can be found on the Estate Walkabouts webpage.
Community Groups receive support and guidance when working towards an agreed criteria. If you are unsure if there is a group in your area, or are interested in setting a group up, contact the Housing Department for more information.
---
Decision-Making Involvement
Decision Making Involvement allows you to work with officers to make recommendations on how services can be developed, using information gathered through other involvement opportunities.
Service Reviews scrutinise the performance services provided to our Broxtowe Borough Council tenants and leaseholders. Tenants and leaseholders who have signed up to Your Voice, Your Views are invited to take part in the reviews and are supported by officers in their role.
Focus Groups are set up to address a specific issue.  The groups will meet until the issue has been addressed and an outcome agreed.
Resident Involvement Group is open to all tenants and leaseholders to join.  The group work with officers to consider service improvements for Housing services that are not subject to a Service Review.
Housing Performance Group is a working group of tenants and Councillors who monitor progress against the Housing Revenue Account Business Plan.  The group make recommendations, which are fed into the Council's decision making process and will ask Service Review Groups to look at areas in detail to help guide their recommendations. 
---
Wider Involvement
Through involvement at the regional and national levels, tenants can gain a wider knowledge and understanding that benefits their involvement with the Council. 
EMTPF (East Midlands Tenant Participation Forum) (Opens in a New Window) hold three regional seminars each year providing key information and workshops on a wide range of community and policy issues.

TPAS (Tenant Engagement Experts) (Opens in a New Window) are a national organisation who provide training and information on a wide range of community and policy issues.
---
---