Opportunities Available
This page contains information on opportunities on how to get involved in Housing.
Contents
---
Housing's Community Facebook Group
This group is open to all who receive a service from the Housing Department, this private group will enable you to share your opinions from the comfort of your home; during your daily commute, or whenever you have few moments to spare throughout the day. However and whenever you choose to share, we want to you to be part of the Housing Community Group.

The Housing Community Group will enable us to ask for your ideas and thoughts on services you receive and ensure your opinions are part of discussions when service improvements are being considered. 
What's inside this private group? Our initial plans include polls, pictures, podcasts and Q&A sessions with staff plus much more. We're also keen to hear how you want to see the group develop and will be asking for your thoughts on how the community should grow. 
You will also get to hear about other ways you can get involved, including roles you can play within your communities
You MUST answer all the questions to join the group. If not, your request will be declined. 
The questions:
Your full name that the Housing department knows you by?
What is your date of birth?
What is your house number and postcode?
Do you agree to adhere to the group admin rules?
This will make sure only our Housing Customers are accepted and help to ensure the group is a safe and welcoming environment.
(Note: The group will not enable you to resolve issues personal to yourself and this must be done through contacting the Council in the usual way.)
---
Become a Volunteer Service Inspector (Postponed)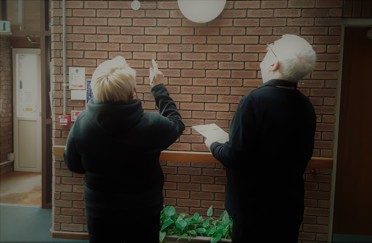 Join the Cleaning Team Leader to inspect communal areas in Independent Living Schemes across the Borough. 
Why join?
FREE training is given at a time that suits you
Will receive ongoing support within the role
Able to develop skills from reporting, problem solving, communication and much more
CV enhancement
Be able to claim out of pocket expenses (bus ticket, car parking etc...)
The role
Undertake a two hour inspection each month with the Cleaning Team Leader
Ensure communal areas meet the expected standard of cleanliness
Make recommendations for improvements
Opportunity to shadow staff
Interested?
Please send us your name, address and contact information through one of the ways below. 
Call: 0115 917 3530
Email: housingengagement@broxtowe.gov.uk 
Online Form: Your Voice, Your Views
---
Resident Involvement Group aka RIG 

Use our Housing service? Come along to a Resident Involvement meeting and have your say. 
Each month the group discuss different issues, changes and ideas regarding the Housing service.
This is open meeting to all Housing service users, so come along and see what it's all about. 
Date: Tuesdays from 10:00am - 12pm. 
Location: The Council Offices, Beeston, NG9 5AB. 
Need help getting there?  We can help with transport arrangements.
Call: 0115 917 3530
Email: housingengagement@broxtowe.gov.uk 
---
---
---