Wider Involvement
This page contains information on how to get involved in wider participation, particularly through regional and national events and forums.
Involved residents are encouraged to attend meetings and events at regional and national levels.
Through their involvement at these levels residents gain a wider knowledge and understanding that benefits their involvement with the Council.  Support is provided for residents with their involvement with the following groups: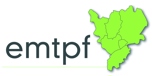 East Midlands Tenant Participation Forum (Opens in a New Window) (emtpf) hold three regional seminars each year providing key information and workshops on a wide range of community and policy issues.  The Resident Involvement Co-ordinator is an elected emtpf committee member and involved residents are encouraged to put their name forward for election.
Association of Retained Council Housing (Opens in a New Window) (ARCH) is a national group consisting of Councils who have

retained their housing stock.  They hold an annual tenants' and residents' conference with speakers and workshops on housing related themes.  The Director of Housing, Leisure and Property Services sits on the board and involve residents are encouraged to put their names forward for election onto the ARCH Tenants' Group. 
---
---