STAR (Survey of Tenants & Residents)
STAR (Survey of Tenants & Residents)
As part of our commitment to developing and improving the services tenants and leaseholders receive from Broxtowe Borough Council's Housing Department we conduct STAR every two years.
---
STAR 2021 (Survey of Tenant & Residents)
Broxtowe Borough Council tenants and leaseholders, complete STAR online here (Opens in a New Window).
---
The results are taken into consideration when plans are being made for future service delivery. STAR is used by a large number of social landlords, so we are able to compare the results of our survey against the results of other landlords to assess how we are performing in relation to them.
Responses to the survey will be kept confidential.  A reference number has been allocated to each tenant and leaseholder to enable a more detailed analysis of results to be carried out, for example at an area level. Only a small number of officers will have access to the data which links the unique reference number to your address. Unless you state you wish to be contacted regarding the information you have provided the answers given will remain confidential.
Please use the link at the bottom of this page to complete STAR online.  All surveys must be submitted by 8th October 2021.  You must only complete STAR if you live in a rented or leasehold property where you pay your rent or service charge to Broxtowe Borough Council.
If you have any questions about STAR, please contact: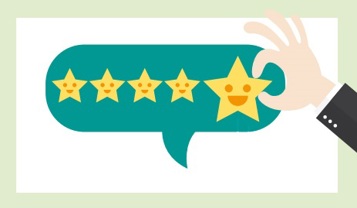 Housing Services and Strategy Team
Broxtowe Borough Council
Council Offices
Foster Avenue
Beeston
Nottingham
NG9 1AB
Housing.Strategy@broxtowe.gov.uk
Tel: 0115 917 3441
---
---