Hugh's Gardening Tips
Each month Hugh Turrell, the Council's Horticultural Assistant will be offering residents his top gardening tips.
May the summer be knocking on your door...
As summer approaches and the frosts start to diminish it's time to get serious with that lovely art called gardening.
Our spring bulbs are almost over and the herbaceous plants starting to show their shoots. May is the month when you can start to plant out all your vegetables and flowers to their final growing place, check your local weather forecast first as you might know from that old saying 'There's more frosts in May than Fogs in November'. Those late frosts can catch us out, the unpredictable British weather.
Hopefully mowing is well underway as the grasses will be loving the warmer temperatures. But fear not if you haven't now is the time to pull up your socks and dust of that lawn mower to kick start that regular mowing regime to achieve that perfect lawn your granny would be proud of.
It's going to be a busy month in the Garden.
---
Here are my Gardening tips for May.
Watch out for those late frosts, when you are sure they have all gone have gone then that's the time you plant out all your summer bedding usually at the end of the Month.
Deadhead all your daffodils and tulips lift and divide these if they become overcrowded after flowering.
Mow your lawn on a weekly basis. Apply fertilisers when the soil is moist, or when rain is expected.
Prune spring-flowering shrubs such as japonica or Japanese quince 'Chaenomeles' after flowering.
Clip evergreen hedges, check for bird nests first.
Earth up your potatoes by using a hoe by pulling up the soil when they are around 9' high. We do this because it protects newly emerging foliage from frost damage. It also protects developing new potatoes from light. Light turns tubers green and green potatoes are poisonous.
---
Plant of the Month – Ceanothus 'Blue sapphire' Californian lilac.
Ceanothus 'Blue sapphire' is an arching evergreen shrub that has dark glossy foliage that produces small clusters of fantastic blue flowers in late spring early summer.
It is best grown in a well-drained soil in a sheltered location in full sun.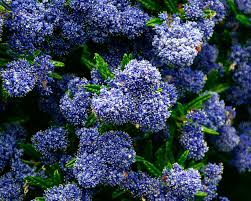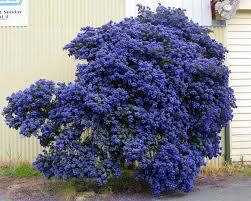 ---
Horticultural Topic of the Month
Crops in pots, perfect if you live in a house or flat with little gardening space. The majority of stuff I have grown at my home has all been in pots, as I have very limited space. You would be amazed of the variety of things you can grow and things you can use as pots.
Home growing for me is I think is vital for the future. The global population is now more than 7 billion, and that figure is projected to rise to 9 billion by 2050. As a result Britain will in the future rely more heavily on imported food and energy. If we can make a small difference in producing some of the food we eat on a daily basis and reducing that big old nasty carbon footprint then let's do it.
It's not only good for your well-being but gives you the best healthy diet going….
---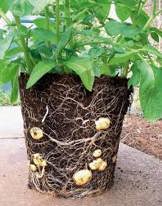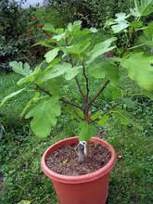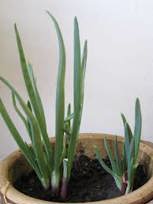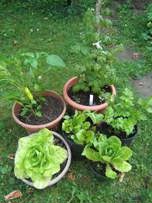 ---
Just imagine turning the smallest of spaces into your own private allotment. You really cannot beat your own produce grown by your own fair hands.
You can just about grow any type of vegetable or fruit but I would look for fast growing crops. Don't choose vegetables that need a long period for growth for example cabbages and sprouts, these take a long time to grow and don't suit containers.
Select crops that don't require much room to grow, pick crops that deliver high yields from compact plants. Because of the limited space you want to pick varieties that produce more.
Some crops even grow better in containers than out in the open ground; take a fig tree for example; these can work better in pots because having some constriction around their roots encourages the tree to bear more fruit.
By having crops in containers you have total control on what they are grown in. Selecting the correct soil type will enhance growing performance and gives you an opportunity to grow a crop that you wouldn't normally grow.
By growing crops in pots you're not only utilising your space in your garden but you are recycling material that you would probably throw away.
From old buckets to old sinks the list is endless on what you can use as a container. The only drawback from having all these containers is that you are in control of watering and feeding them. As they are not connected directly to the water table you might need to water them a tad more, but that's the fun bit right!
---
Crops to get you started
Raspberry.
Gooseberry.
Figs, (they love pots).
Strawberries, trailing them in hanging baskets are the best productive way.
Chillies, many different varieties that can stand our environment. Fave of mine.
Cucumbers, low maintenance watch them grow with a little feed and watering.
Herbs and salad leaves, so many varieties to choose from.
Potatoes, in bags – the best way other than in the ground.
Beetroot, very versatile, use the young shoots as salad leaves. Roots and leaves are edible so a double harvest.
Carrots.
Onions.
Borage, edible flower, great choice to help attract pollinators to your space.
The list goes on…….. So be inspired and get growing in whatever space you have at home there are no excuses now.  
---
Watch out for next month's Horticultural topic – achieving the perfect lawn. 
---
---