Giltbrook Parks and Open Spaces
Giltbrook Parks and Open Spaces
List of Parks, Recreation Grounds, Open Spaces, and Play Areas in Giltbrook managed by Broxtowe Borough Council.
The facilities are checked and inspected regularly and maintained to a high standard.  Should you however find any problems could you please report them to the Council to enable us to take corrective action and maintain the quality standards.
If you'd like to hire one of the parks and recreation grounds please complete one of the forms:
Broxtowe children are set to reap the rewards of Broxtowe Borough Council's new Play Strategy with new funding being allocated to improve local play facilities. Find out more in the Broxtowe Borough Council Play Strategy 2017 - 2025. (.pdf) (2.22MB) (Opens in a New Window)
---
Smithurst Road Open Space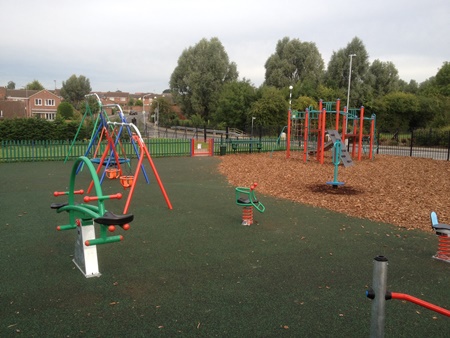 Information regarding Smithurst Road Open Space
Key
Information
Park

Smithurst Road Open Space

Address

Smithurst Road Open Space, Giltbrook

Facilities

Play Area

Local Nature Reserve

Description

Local Nature Reserve with a stone circular footpath linking the various areas of green space. The play area was refurbished in 2016.
---
---