Pride in Parks
Information on the work complete relating to Broxtowe's Pride in Parks initiative.

In March 2018, Broxtowe Borough Council approved £500,000 worth of investment in Broxtowe's parks and open spaces.  £250,000 was approved for 2018/19, with an additional £250,000 approved for 2019/20. Each year £125,000 is being allocated to making improvements to Council owned play areas which have been identified as high priority, while the over £125,000 is shared among the Town and Parish Councils who maintain their own parks to help improve their facilities.
Find out more about Pride in Parks so far with our special infographic. (.pdf) (646KB) (Opens in a New Window)
Upcoming Projects
Sherman Drive Open Space, Chilwell
Hall Om Wong, Kimberley
Trowell Parish Hall, Trowell
King George's Park, Bramcote
Bramcote will benefit from £120,000 worth of park improvements thanks to a £50,000 grant from WREN's FCC Community Action Fund and £70,000 from Broxtowe Borough Council.
The funding has been secured to help improve King George V Park, Bramcote. The funding will include a new outdoor fitness area and a brand new, state of the art play area.
The improvements, at King George V Park will include a new outdoor fitness and brand new, state of the art play area. Local residents were asked last year what type of facilities they would like to see on site and this feedback has helped shape plans which will be displayed on site shortly when they have been finalised.
---
Completed Projects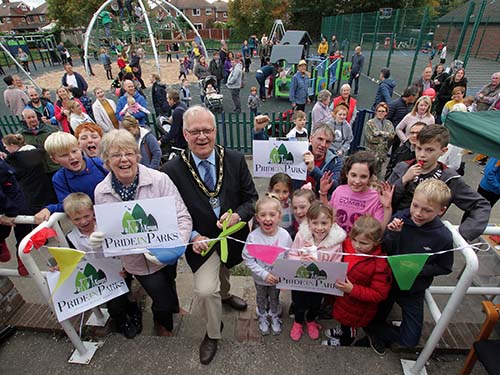 Awsworth
£5,000 play area improvements at Shilo Recreation Ground and major improvements to the cricket pavilion at The Lane Recreation Ground thanks to Pride in Parks and external funding.
Beeston
£87,000 improvements at Broadgate Park and £100,000 for major improvement works at Leyton Crescent Play Area thanks to Pride in Parks and external funding.
Brinsley
£17,000 play area improvements at Brinsley Recreation Ground.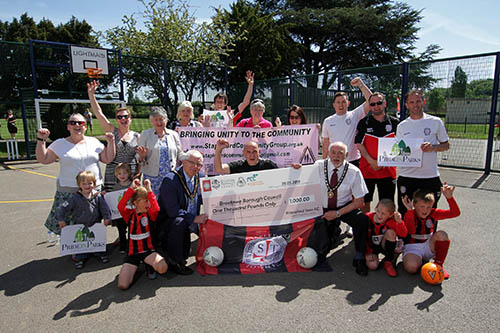 Eastwood
£28,000 play area improvements at Mansfield Road Recreation Ground.
Greasley
£57,000 improvement scheme at Beauvale Park Play Area, with additional work proposed later this year.
Kimberley
£20,000 at Millfield Road Play Area and improvements to the bowls pavilion and green at The Stag Recreation Ground. Play area improvements proposed at Hall Om Wong Open Space and Knowle Park.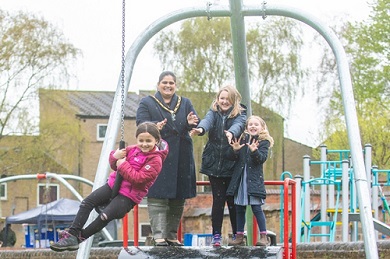 Nuthall
£47,500 play facility improvements at Redbridge Drive and £30,000 at Basil Russell Playing Fields. £18,000 new outdoor fitness equipment coming soon at Basil Russell Playing Fields.
Stapleford
£165,000 for a new play area and multi use games area at Hickings Lane Recreation Ground - work in progress. £15,000 scheme to upgrade play area at Judson Avenue.
---
---