The Maintenance of Trees in Public Areas
The Maintenance of Trees in Public Areas, Highway Tree Pruning & Trees in Private Ownership
The Maintenance of Trees in Public Areas
The number of trees under the council's authority runs to many hundreds of thousands. Most of these trees have grown and continue to grow making a valuable contribution to the local landscape with no detrimental effect to anyone. Other trees, however, may be in places that require them to be pruned.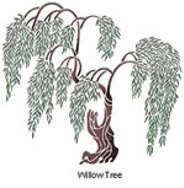 Most of the time it is impossible for us to tell if someone is experiencing problems with a Council owned tree as people look upon trees differently.
It is important therefore, if you are experiencing a problem with a tree in our ownership, to let the Council know with as much advance notice as possible. The tree will then be assessed in line with the Council's Tree Policy.
Highway Tree Pruning
Nottinghamshire County Council are responsible for maintaining all highway trees.
Highway trees are classed as those growing in the footpath/grass verge adjacent to the road.
If you have a complaint or would like to request work to a highway tree please contact Nottinghamshire County Council using the contact details below.
Trees in Private Ownership
The Council has little authority over trees in private property. Still, we receive many calls each week from people with questions about their rights and responsibilities, usually regarding a neighbours tree. Mostly these are civil matters dealt with by common law.
Important Disclaimer:
Although every effort has been made to ensure the accuracy of the information provided by this authority at the date of publication, visitors are advised to check that the information supplied has not changed since going to press. The information contained in this site is of a general nature and the Broxtowe Borough Council cannot accept liability for its use in conjunction with a commercial or other decision nor for errors or omissions. The information contained herein does not constitute professional advice.
For definitive information, particularly in regards to common and statute law, you must always seek proper legal advice from your legal advisor.
We have a FAQ's section in which you may find guidance on a question you may have.
---
---