Walking
Information relating to Walking including routes throughout Broxtowe.
Benefits of Walking
There are many benefits of walking. Walking can improve your health, keep you fit, help to reduce the risk of cardiovascular disease and help you to lose weight. It's also good for the environment and it can save you money on transport costs. Walking really is a great activity for the whole family.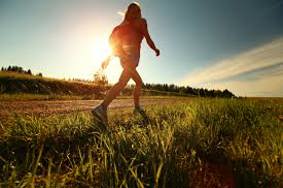 Walking Hints, Tips and Information
There are lots of places to walk and lots of tips to get you started. Explore the links listed in the 'Offsite Links' section to find out more. Links can be found to websites that offer rights of way guidance, walking group details and general walking advice!
Walking Opportunities
There is plenty to see in and around the Borough of Broxtowe. There are short walks, some of them guided and for the more energetic there are the longer trail walks.  The shorter walks include Eastwood's Blue Line Trail and the Monks Way. Also The Nottinghamshire Canal is just one of the many Local Nature Reserve walks.
The longer trails include The Erewash Valley Trail a circular route which takes in beautiful countryside, wildlife and waterways. The most recent addition being The Broxtowe Country Trail which roughly follows the boundary between Nottingham City and the Borough of Broxtowe.
Greasley Parish Council Footpath Walks 2018
A series of evening walks etc. For details of each walk see supporting documents below 
---
Nature Conservation
tel: 0115 917 3507
Parks and Environment
tel: 0115 917 7777
LLeisure
tel: 0115 9173915
---