Back to Part 2 Local Plan
Broxtowe Part 2 Local Plan: Brinsley alternative site consultation
Broxtowe Part 2 Local Plan: Brinsley alternative site consultation
Following a request from Brinsley Parish Council the Borough Council is consulting upon a potential alternative development site off Cordy Lane in Brinsley (Option 2).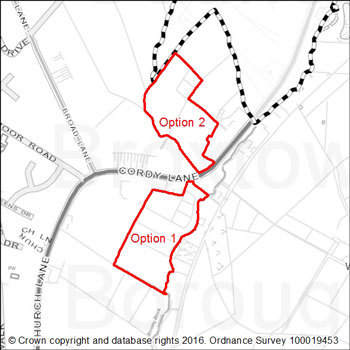 Option 2 is an alternative to the site recommended to the Jobs and Economy Committee on the 26 January 2017 land off Church Lane (Option 1).
Brinsley will need to accommodate 110 dwellings and Broxtowe Borough Council are now inviting your views on which site should be allocated for this development. Further information can be found;
The consultation period will run from Monday 13 February to 5.00pm Friday 24 March 2017.
To send us your comments on the above applications please use the online form or the paper version which is available for download either in PDF format or in Word format or you can email policy@broxtowe.gov.uk .
---
---