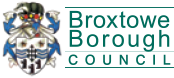 Development Management Policies: Issues and Options and Preferred Approach to Site Allocations: Green Belt Review
Development Management Policies: Issues and Options and Preferred Approach to Site Allocations: Green Belt Review
Broxtowe have undertaken two separate consultations, these were:
Development Management Policies: Issues and Options

Preferred Approach to Site Allocations: Green Belt Review
The details of the separate consultations are available under the relevant pages below. The report that went to Cabinet on 27th January and the Adopted Core Strategy is available under the 'Documents' section.
The consultation is now closed.
---
---