Back to Licences & Permits
Animal Licences
Certain types of animal premises are licensed by us, and these licences are renewable at regular intervals.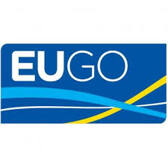 Licences are granted to premises which meet standard conditions. These generally cover animal welfare and an inspection may also be carried out by a vet.
Fire precautions are dealt with by the Fire Safety Service and health and safety is looked at under separate legislation. As well as a licence, premises may require the relevant planning permission from the council before opening.
---
Broxtowe Borough Council
tel: 0115 917 7777
---