Free Entry To D.H Lawrence Museum For The Big Day Out
Free Entry To D.H Lawrence Museum For The Big Day Out
07/04/2017 Eastwood's D.H Lawrence Birthplace Museum will open its doors for free later this month as part of BBC Radio Nottingham's annual Big Day Out.
On Sunday 30th April, visitors can enjoy free taster tours of the museum with costumed guides and demonstrations of the Victorian Wash-house.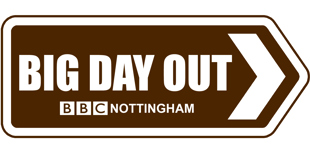 The museum will be opening specially for the event from 11.00am until 4.00pm
The Big Day Out is a great opportunity to see the authentically restored Victorian cottage where one of the most famous and controversial writers of the 20th century was born.  There is no need to book for this event, just turn up at the museum between 11am and 3.40pm.  There is parking around the back of the museum which is free on Sundays.
A full list of attractions will be available on Radio Nottingham's website from mid-April at www.bbc.co.uk/radionottingham 
The D.H. Lawrence Birthplace Museum is an award winning visitor attraction in Eastwood, Nottinghamshire (not far from junction 26 of the M1 and the IKEA retail park).  It combines D.H. Lawrence's authentically recreated childhood home, with an exhibition space celebrating the author's life, work and humble beginnings. From here you can also explore the surrounding countryside, which inspired his work. 
For more information, please contact details provided below.  
---
D.H Lawrence Birthplace Museum
tel: 0115 917 3824
---