Broxtowe Housing Team Shortlisted For An Award
08/03/2017 - A project to deliver training and tenant focussed opportunities in Broxtowe Borough has been shortlisted for an award at the TPAS – the tenant engagement experts - Awards 2017.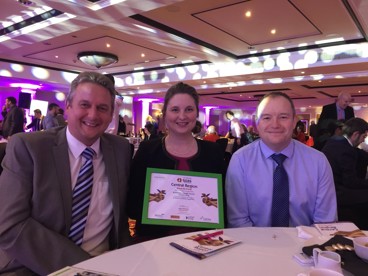 Broxtowe Borough Council, United Living and Central College Nottingham were finalists in the Excellence in Contractor Engagement Award category for their partnership initiative to provide 100 work experience placements to construction students at the college for the 2015/16 academic year.
A more tenant and community focussed service was also introduced as part of the project, which included a series of community clean-up days to various areas of the Borough, a Christmas Hamper collection for those who need a helping hand and a commitment to assisting tenants most in need.
Chair of the Housing Committee, Councillor Eric Kerry said:
"The Council is delighted to have been shortlisted for this award, together with our partners. It recognises the hard work that goes in to ensuring that our tenants can get involved within the local community, as well as our commitment to helping young people improve their skills and get into the workforce."
Richard Baker, Business Unit Director (midlands) at United Living, said:
"To be shortlisted for the award Excellence in Contractor Engagement is testimony to the partnership the United Living team has with Broxtowe Borough Council and the Central College Nottingham. It is recognition for all the hard work put in to make this project successful whilst at the same time helping the local community and tenants, well done!"
Kirsty Walsh, Curriculum Manager for Career Pathways, Plumbing and Electrical at Central College Nottingham, said:
"Central's courses are designed to prepare people for a career, so this initiative has been a great way to introduce real-life working environments to our construction students. There have been so many mutual benefits and we're proud to be working with Broxtowe Borough Council and United Living."
For more information, please contact Broxtowe Borough Council on the details provided.
---
---