A Bigger And Better Hemlock Happening Returns To Bramcote
A Bigger And Better Hemlock Happening Returns To Bramcote
23/05/2017 Preparations for the 15th annual Hemlock Happening are well underway this week as headline event sponsors, Specsavers (Beeston, Eastwood, Long Eaton and Ilkeston stores) present a cheque to organisers.
Representatives from Specsavers, presented a cheque for £5,200 to event organisers from the Bramcote and Stapleford Golden Jubilee Group and Liberty Leisure Ltd.
As a direct result of this sponsorship the event will see the addition of a big top tent hosting the main stage and bar, so that come rain or shine, the event is guaranteed to be a success.
Taking place on Bramcote Hills Park on Saturday 10th June from 1.00pm until 10.00pm, visitors can expect a fun packed day of live music and performances on the Specsavers Stage and Haven Community Stage, a performance arena, showcasing the talents of pupils from local schools, sports, arts and crafts, local groups, workshops, fairground rides and various food and drink stalls. 
This free event will finish with a fantastic firework finale at 10.00pm.
Krishna Parmar, Director at Specsavers expressed that:
"We are proud to be able to support the Hemlock Happening event this year. We feel it is important that we can support local initiatives that make a positive contribution within the local community and beyond."
The Hemlock Happening is organised each year by Liberty Leisure with support from the Bramcote and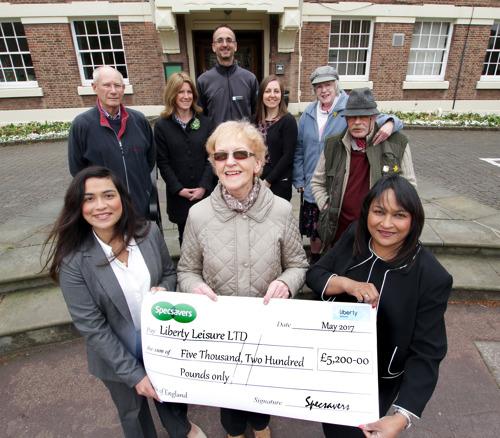 Stapleford Golden Jubilee Group.
A host of local sponsors have also supported the event, including Bramcote Hills Community Association, Central England Co-operative, The Haven Centre, Nottinghamshire County Council and Inspire.
Parking is available on site for bicycles and disabled badge holders only. All others are asked to park on Ilkeston Road Recreation Ground.
The official programme will be issued in the coming weeks and will be available at www.hemlockhappening.org
For more information, please contact the details provided below. 
---
---