Broxtowe Borough Council Rise 194 Places To Top 5 Of Sitemorse Local Government Index
Broxtowe Borough Council Rise 194 Places To Top 5 Of Sitemorse Local Government Index
Broxtowe Borough Council have made significant gains in the latest UK Local Government Sitemorse quarterly INDEX moving up 194 places to fourth in the country out of 408 other Local Government Authorities.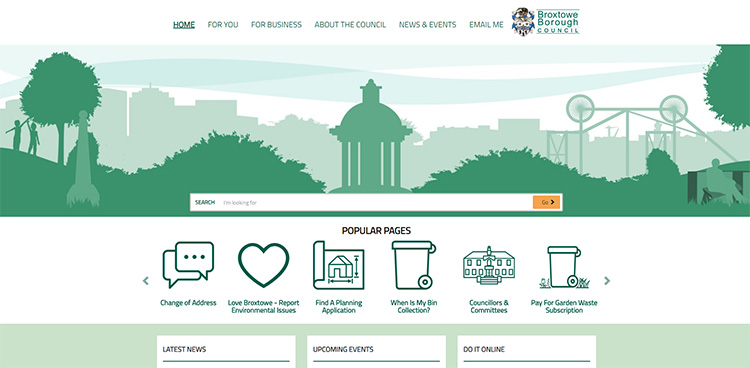 The Sitemorse INDEX reviews sites, scoring and ranking them based on optimisation, experience, compliance and factors such as loading speed and accessibility.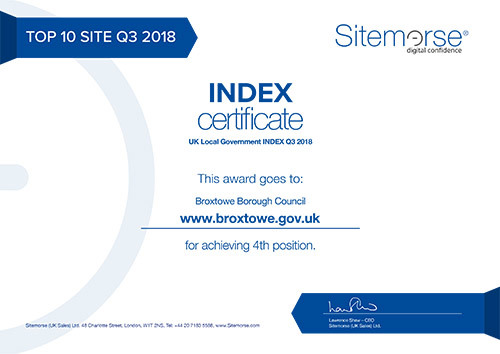 Broxtowe Borough Council's www.broxtowe.gov.uk took fourth place with an overall score of 9.1 out of 10 representing a very high standard of user experience, optimisation and compliance.
Leader of the Council, Councillor Richard Jackson, said, "We could not be prouder that the Broxtowe Borough Council website has received such great results in this quarter's Sitemorse Index. Our Web Team have done an amazing job with these impressive improvements to our website, making it easier for our residents to use to do business with us."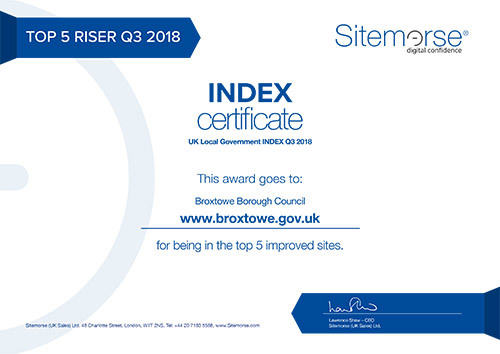 Lawrence Shaw, CEO of Sitemorse (Opens in a New Window), said, "Compliance is essential for local government, it is critical that councils deliver on all areas including accessibility. Broxtowe are a terrific example that shows that a small team can achieve fantastic results with dedication, careful planning, and the use of the correct digital tools for the job.
"Broxtowe has been striving to achieve the best user experience possible for its website, a vision shared by Sitemorse. It's been a privilege to work alongside Broxtowe on their journey to compliance."
The results of the INDEX were based on a total of over 115m tests on public pages carried out in July 2018. Every page on every site surveyed was subjected to over 1,600 unique tests, checks and measures each.
Other sectors covered by a Sitemorse INDEX include UK police forces, central government, UK higher education, US airlines and consumer finance.
The Sitemorse INDEX report is carried out by Sitemorse, which helps clients to continuously and automatically monitor for issues relating to optimisation, experience and compliance (including SEO and accessibility) on public and private pages. View the full results for UK local government INDEX. (Opens in a New Window)
---
---