Over £5,000 Raised For Broxtowe Good Causes In One Week
Over £5,000 Raised For Broxtowe Good Causes In One Week
22/08/18 IT'S BEEN ONE WEEK since the Broxtowe Lotto launched and over £5,000 has already been raised for local good causes in Broxtowe Borough.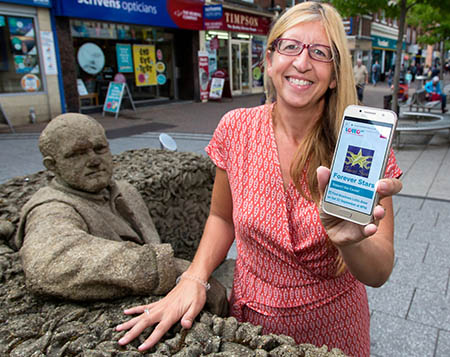 The Broxtowe Lotto is a new local lottery scheme which launched for ticket sales on 14th August. Since then, 165 tickets have been sold raising over £5,000 for good causes in the Borough.
Tickets cost £1 each, with 60p from each ticket going towards local good causes and can be purchased at or by calling 0115 727 0402. Players can buy tickets in bulk, and so many have bought tickets for a month, three months, six months, or even a year's worth of draws. There are weekly draws with a chance of winning a jackpot of £25,000, as well as prizes of £2,000, £250, £25 or three free tickets.
The first draw will take place on 22nd September.
Jo Sharp from Forever Stars, one of the registered good causes said: "'When we heard about this fantastic initiative we were keen to learn more and see if it is something that we could be a part of. We were absolutely delighted to be accepted as one of the causes as there are some fantastic initiatives here. The great thing about this is that it is so simple for people to be able to back or boost their favourite local causes and learn about new ones they may wish to get behind too.
'We cannot believe how well this has already been received among our supporters who have been keen to get involved and we have also made some new friends. To have sold 48 tickets in the first 72 hours made us feel very proud and here's hoping it make a real ongoing difference in our #ForeverInBloom campaign."
Any Broxtowe-based organisations who are interested in signing up should visit the Broxtowe Lotto website. (Opens in a New Window)
Potential players can also keep an eye out for more information at @BroxtoweLotto on Twitter or on the Broxtowe Lotto Facebook page. (Opens in a New Window)
---
---