Broxtowe Bestows Highest Honours On Community Hero
19/12/18 - A BEESTON MAN was honoured at a special ceremony on 19th December, at the Town Hall, Beeston to install him as Honorary Freemen of the Borough of Broxtowe.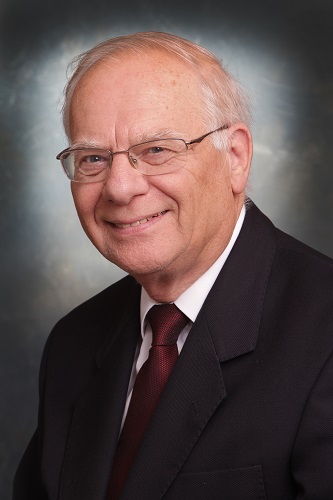 Broxtowe Borough Council admitted Neville Bostock, who has supported countless organisations in south Broxtowe over the last 40 years.
Neville's honour comes after five other local people received honours in November. Ellie Leatherland, who runs Eastwood People's Initiative, Brian Watson, who has dedicated his life to the Boys Brigade and Nigel Adams, who runs Hope Nottingham, as Honorary Freemen of the Borough at the special ceremony.
Former Councillors John Booth and Stan Heptinstall MBE were also admitted as Honorary Aldermen in recognition of their work for the local community during their time on the Council – over 57 years between them.
Leader of the Council, Councillor Richard Jackson said: "These people have all served their communities over many years and have given their time freely and unreservedly.  They are all incredibly worthy of this, the highest honour the Council can bestow."
Broxtowe Borough Council recognises the outstanding contributions of local people every four years by admitting them as Honorary Freemen or Aldermen of the Borough – the two highest honours that this Council can bestow.
---
---