Good Causes Launch The Broxtowe Lotto
09/07/2018 Local Charities and Voluntary Organisations in Broxtowe officially signed up to a new lottery scheme last night as part of the Broxtowe Lotto Good Causes Launch.
The scheme will help local people support good causes in the Borough when it launches for ticket sales next month. Good causes who want to take part can register now online. (Opens in a New Window)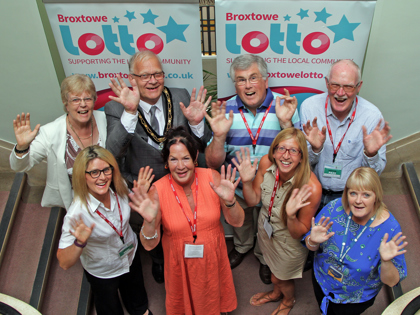 As part of the lotto, the community can buy tickets online to weekly draws for a chance to win a jackpot of £25,000, as well as prizes of £2,000, £250, £25 or three free tickets. Tickets will cost £1.00 with 60p from each ticket going towards local good causes.
Leader of Broxtowe Borough Council, Councillor Richard Jackson said: "As pressures on budgets continue to increase, we need to support our local charitable and voluntary groups to become more self-sufficient. The ethos of the Broxtowe Lotto is all about community – the community raising money to invest back in to our Borough. Anyone in the world can play, which will help local causes raise their profile and gain new supporters."
Any Broxtowe-based organisations who are interested in signing up should contact the Council's Commercial Manager on 0115 917 3316.
There are two parts to the Broxtowe Lotto. Good causes in Broxtowe Borough will be able to set up their own lottery page and will receive 50p in every £1.00 spent by players using this method. A further 10p in every pound will go into a general good causes fund, with the remainder being put towards prizes, operating costs and VAT.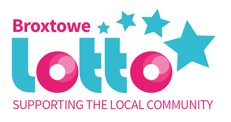 Players who do not wish to support a specific cause can still take part, with 60p of their ticket price going into the general good causes fund, which will be distributed by the Council.
---
---