Children Sow Poppies To Commemorate First World War
Children Sow Poppies To Commemorate First World War
23/03/18 SCHOOL CHILDREN IN KIMBERLEY helped sow poppies at Hall Om Wong Park this week to mark the centenary of the end of the First World War.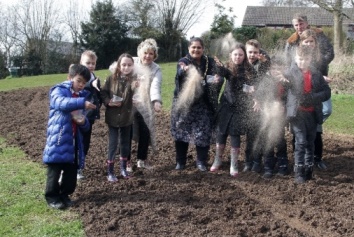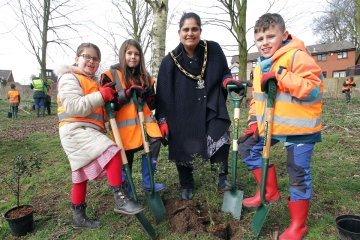 YEAR 4 and 5 pupils from Hollywell Primary School joined Mayor of the Borough of Broxtowe, Councillor Halimah Khaled MBE, Anna Soubry MP, Chair of Leisure and Environment Councillor Shane Easom, and Deputy Leader Councillor Mel Crow to sow the wild poppies in the shape of a stream. When the poppies flower later this summer, they will provide a poignant visual tribute to those who fought and were killed during the war.
The children will also be planting woodland wildflowers and shrubs to help improve biodiversity in the surrounding Local Nature Reserve.
Various commemorative events will be taking place in the Borough over the coming months to mark the centenary with details added regularly on our special World War I Centenary Remembrance page.
---
---