Textile Exhibition Shows The Threads Of D.H. Lawrence
10/9/18 - A NEW EXHIBITION at the D.H Lawrence Birthplace Museum will showcase a fabric installation inspired by the Eastwood born writer and some of the key people who shaped his life.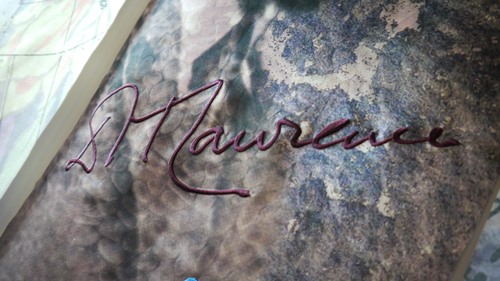 From Saturday 1st September until Friday 21st December, visitors to the Museum will be able to explore textile artist Katharine Owen's exhibition, Threads of Lawrence, all set against the backdrop of the Museum's historic rooms.
Katharine has used  archive material, including old photographs, maps, letters and papers as her source and inspiration. Embroidery, digital and traditional print and laser cutting techniques are all used to create uniquely layered pieces, which give an insight into Lawrence's background and identity. 
She said: "I was pleased to have the opportunity of using material relating to D.H. Lawrence to produce these pieces for display in the birthplace museum's historic rooms and to represent the people and places who shaped this great author. The pieces work in harmony with the rooms, moving with the air currents, reminding us of the people who stepped through these rooms before."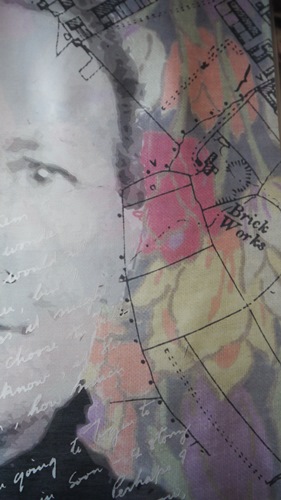 The Museum is usually open Tuesday to Saturday 10.00am to 4.00pm.
The installation forms part of the usual tour and entry cost of the D.H. Lawrence Birthplace Museum.  There is an admission charge for the museum.
The D.H. Lawrence Birthplace Museum is an award winning visitor attraction in Eastwood, Nottinghamshire (not far from junction 26 of the M1 and the IKEA retail park).  It combines D.H. Lawrence's authentically recreated childhood home, with an exhibition space celebrating the author's life, work and humble beginnings. From here you can also explore the surrounding countryside, which inspired his work.  Facilities include a charming gift shop, tea and coffee, and a picnic area.
Visits to the Museum are by scheduled timed admission, for small groups of up to 8 people. We are also sometimes closed due to a large group booking or an event. Please make sure you check that we are open on the day you would like to visit and that there are places available on the tour you wish to attend, by calling us on 0115 9173824 and booking a ticket.
If you want to keep your day flexible you can just drop in and we'll see if there's space on the next tour, but to guarantee admission, at a time to suit you, please call us in advance to book.
Please visit the D.H. Lawrence Birthplace Museum website for more information. (Opens in a New Window)
---
---