Chilwell Schoolchildren Learn About Recycling
Chilwell Schoolchildren Learn About Recycling
02/04/19 - Schoolchildren at Sunnyside Spencer Academy enjoyed a visit from Broxtowe Borough Council's Waste and Recycling Team earlier this week, with a chance to sit in a bin lorry, learn about recycling and take part in a litter pick.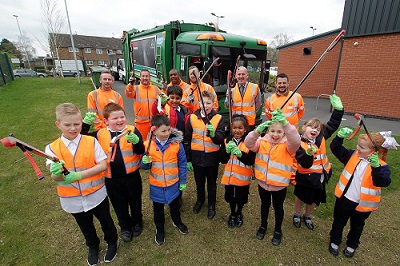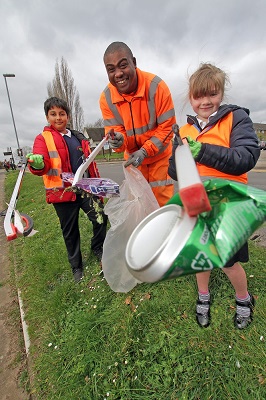 The children were visited by the Council's Waste and Recycling Team to hear about recycling as well as take part in a litter pick for the Great British Spring Clean.
As well as having a go in lorries, the children learnt about what kind of things they can recycle, where their waste and recycling goes and what they can do to help protect the planet for the future.
It was a welcome reunion for one of the Council's Refuse Men who attended the school himself forty years earlier.
Teaching Assistant, Cannisha Busuttil said: "The children had an amazing time litter picking in their own community with the Clean and Green team... and the visit from the refuse collectors and their lorry made a lot of smiles for the whole day! In fact the children are still talking about it now!" 
The visit was part of the Council's Clean and Green campaign which aims to keep Broxtowe clean and tidy through a range of initiatives, including Community litter picking events to complement existing events, Community Clean Teams, targeting fly tipping hotspots, waste days, litter bin replacement and working with the community.
Find out more about Clean and Green or download your resource pack.
---
---