Museum Introduces Free Self-Guided Tours for Broxtowe Residents
Museum Introduces Free Self-Guided Tours for Broxtowe Residents
30/01/2019 - Eastwood's D.H. Lawrence Birthplace Museum is launching a new self-guided tour option for visitors. To celebrate, the museum is offering free entry for all Broxtowe residents for six months.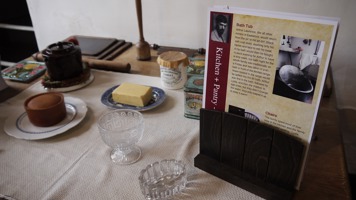 The self-guided tour allows visitors to be immersed in the sights, smells and sounds of 19th century Nottinghamshire whilst exploring the birthplace of Eastwood's most famous son at their own pace. Interpretation boards introducing D.H. Lawrence's family and Victorian life in Nottinghamshire are located in each of the rooms. Additional information is also available on easy to read handouts.
New for 2019, is a family friendly programme and changing exhibition space that will host temporary exhibitions. New displays will take place throughout the year, focusing on Lawrence's life, his works, and the local community.
Museum and Collections Officer, Carolyn Melbourne said: "Our new offering means we can cater for a wider range of visitor; for those who want to drop-in, repeat visitors and those who want to simply soak up the atmosphere unhindered."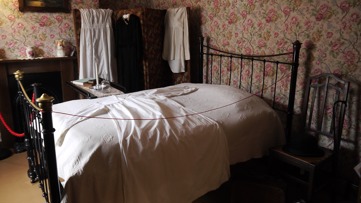 To claim your free self-guided tour of the Museum, please bring proof of address when you visit. Self-guided tours are available Tuesday – Saturday, 12.00pm – 4.00pm; no booking is required. 
So whether you've read any of Lawrence's works, or simply enjoy a good story, come and visit the home where the life of Eastwood's most controversial author began.
The D.H. Lawrence Birthplace Museum is open from Tuesday to Saturday, 10.00am-4.00pm, in Eastwood, Nottinghamshire.
For more information, or to book onto guided tours, contact the Museum or visit the D.H. Lawrence Birthplace Museum Website. (Opens in a New Window)
---
---