Five Broxtowe Open Spaces Retain Green Flag Award
16/07/2019 - Five Broxtowe open spaces are celebrating after retaining their Green Flag awards.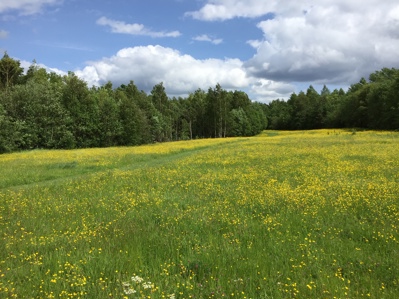 Bramcote Hills Park, Colliers Wood, Moorgreen, Alexandrina Plantation/Sandy Lane, Bramcote, Brinsley Headstocks and The Old Church Tower, Bramcote are all celebrating once again retaining the prestigious Green Flag Award.
The judges at Colliers Wood were particularly enthusiastic and commented that it was a gem of a site, well used and respected by the community with a fantastic Friends Group. They went on to say that it was an exceptional site and a joy to visit and all involved should be proud of what has been achieved
The Green Flag Awards recognise and reward the best parks and green spaces across the country. A Green Flag is a sign to the public that the space boasts very high standards, is well maintained and has good facilities.
Chair of the Environment and Climate Change Committee, Councillor Helen Skinner said: "Colliers Wood is one of the Borough's most popular sites with very important environmental qualities and we are delighted to be celebrating the Green Flag Award."
The Friends Group at Alexandrina Plantation and Sandy Lane Local Nature Reserve this year celebrate 20 years since the group were first formed and will be promoting this and the retention of the Green Flag this summer.
---
---