Kimberley Triathlon: Are You Up For The Challenge?
22/07/2019 - Anyone looking for a new challenge or to test their fitness has the perfect opportunity as the Kimberley Triathlon returns to Broxtowe on 22nd September at Kimberley Leisure Centre.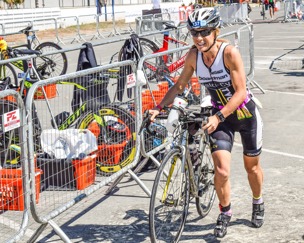 With a choice of two distances, this is the perfect triathlon for both newcomers to the sport and seasoned athletes. Beginners will enjoy the super sprint distance whilst more experienced triathletes will be able to test themselves on the sprint distance. The event will be chip-timed to allow you to view your personal time at the end of the race.
Race information
Super Sprint (beginner) £20
Swim: 200m. Cycle: 7k. Run: 2.5k.
Sprint £30
Swim: 400m. Cycle: 19k. Run: 5k.
Swim it! The swim will take place inside the pool at Kimberley Leisure Centre.
Bike it! The cycle section will be a loop on grass. Exit the transition area and cycle onto the field. Follow the tape around the perimeter of the field to complete one lap. All competitors will need to complete 2K which is three laps of the field.
Run it! The run section will be a loop route around the grass field on Kimberley Leisure Centre grounds going around the outskirts of the playing pitches.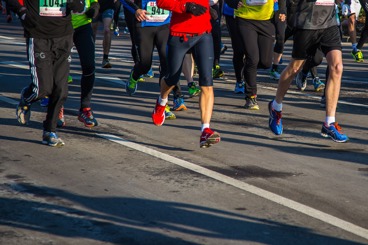 For the event you will need:
Swimming costume/trunks or Tri Suit.
Goggles (If you have them).
A road worthy bike (mountain or road).
A helmet.
Footwear and clothing for cycling and running.
Drinks and snacks.
Further information regarding the route, including maps, will be uploaded within the 'pre-event information' document closer to the time of the event. This will be found on our website at, https://www.lleisure.co.uk/events/kimberley-triathlon-2019/ (Opens in a New Window)
We are also offering a 4 week block of FREE (to members) 'Supporting your Training Triathlon Workshops' at Kimberley Leisure Centre starting in August.
Race Day Overview and Preparation - Tuesday 20th August, 7.15pm to 9.15pm
Transitions
Key rules
Kit essentials
Nutrition
Training tips
Transition One Practice (Swim to bike) – Tuesday 27th August, 7.15pm to 9.15pm
Bike M checks (practical element)
Transition preparation (practical element)
Bike handling and mount practice (practical element)
Swim tips
Transition one practice (practical element)
Transition Two Practice (Bike to Run) – Tuesday 3rd September, 7.15pm – 9.15pm
Basic bike skills (practical element)
Running off the bike – tips and techniques
Transition two practice (practical element)
Mini Race Practice – Tuesday 10th September, 7.15pm – 9.15pm
Setting yourself up for a great race day
How to recover (practical element)
Questions
Mini race practice (practical element)
Workshops aim to incorporate all skills desired to complete a Triathlon. This is to provide valuable and realistic experience prior to the event to ensure you feel confident on the day. Don't miss out, book your place today by visiting our website.
---
---