Council Fleet Encourages Residents To Be Clean And Green
Council Fleet Encourages Residents To Be Clean And Green
04/03/19 - Broxtowe Borough Council's Refuse fleet has had a refresh, aimed at encouraging residents to keep the Borough clean and green.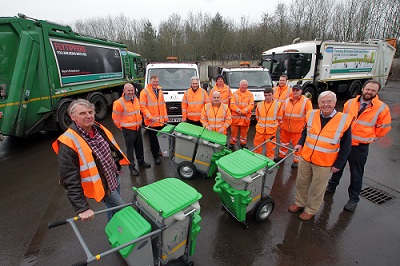 The newly decorated bin lorries are just one of the ways the Council is making the Broxtowe Borough cleaner and tidier as part of its Clean and Green campaign.
The new signage, on 16 of the Council's bin lorries, along with street cleansing and grounds maintenance vehicles includes promotional messages aimed at preventing fly tipping, encouraging residents to join Community Clean Teams and information about what can and can't be put in the recycling bin.
Councillor Shane Easom, Chair of the Leisure and Environment Committee said:
"We're introducing this new signage to help to make our residents aware of the different ways in which we can all help to make the Borough cleaner.
"These new banners are just a small part of our Clean and Green campaign about the keeping the Borough clean and tidy, protecting the environment in the future and why we must all do more as a community. The signs are a great way for people to see these positive messages as they go about their day."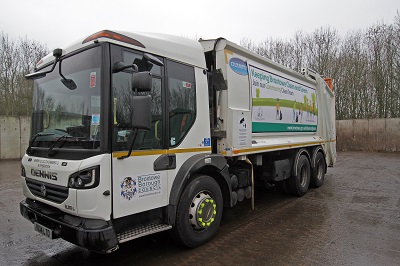 The campaign has also seen:
63 litter bins have been refreshed.
12 Community Clean up events take place across the Borough with 170 local residents joining Community Clean Teams to take part in the events.
Five individuals/groups who the Council wasn't previously working with have been in touch about getting involved with the Clean and Green campaign.
Five waste days taking place in March to enable resident to dispose of their bulky waste.
A further three waste days planned at the Council's Housing schemes over Easter.
Initiatives to reduce fly tipping at New Road and Narrow Road, Watnall have been successful, including new signage. There were 27 fly tipping incidents between April and August 2018 and this has since reduced to just two. Further work will now taking place at other hot spot sites, including the entrance to the sewage works on the A610.
Find out more about Clean and Green and where you can download a Resource Pack to help you organise your own Community Clean Up events.
---
---