Broxtowe Says No To Domestic Abuse During 16 Days Of Action
Broxtowe Says No To Domestic Abuse During 16 Days Of Action
06/11/2019 - "No one should have to face domestic abuse" said Ruth Hyde, Chief Executive of Broxtowe Borough Council ahead of the 16 days of action to mark the White Ribbon campaign.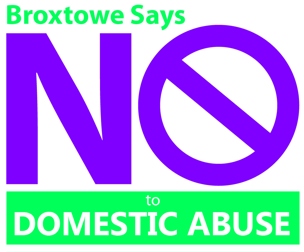 "Reducing and preventing domestic abuse is so important. As a White Ribbon accredited organisation, as well as being part of the Chartered Institute of Housing, Make A Stand Campaign, the Council will be using the 16 days of action to work with partners to raise awareness about domestic abuse across the Borough."
Events taking place include:
In partnership with Broxtowe Women's Project, a special White Ribbon Mannequin will be on tour in shop windows across Stapleford and Eastwood. The mannequin was designed last year using white ribbons made by local schools.
Players and staff at Stapleford Football Club will wear White Ribbons for their games during the days of action.
Breakfast event at Kimberley Depot for the Council's Refuse Workers and Grounds Maintenance Teams.
Information stand in the Council's reception area.
The White Ribbon Flag will also fly in Beeston Square during the days of action.
Anyone can be abused, regardless of their social background, age, gender, religion, sexuality or ethnicity.
More information about the signs that you or someone you know might be in an abusive relationship is available on our Domestic Abuse webpage (Opens in a New Window), where you'll also find links to support organisations.
---
---