New Play Area at Knowle Park, Kimberley
New Play Area at Knowle Park, Kimberley
Last week the newly created play area for younger children was officially opened at Knowle Park, Kimberley.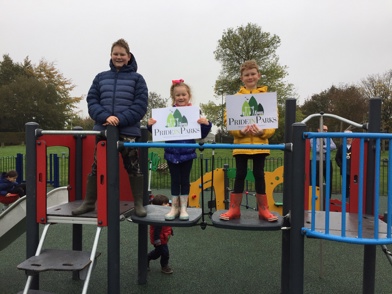 Despite the grey and wet weather, local children were there to make use of the new area.
The scheme costing £32,000 was funded with £25,500 from The Borough Council's Pride in Parks budget with Kimberley Town Council providing the balance of the money.
The area is fenced  and has a rubber surface with equipment specifically chosen for younger children following consultation as part of the Broxtowe Play Strategy.
It complements the rest of the equipment on the Park which is for older children.
Kimberley Town Council,  the owners of the site have thanked Broxtowe Borough Council for providing the funding, adding that it has enabled them to provide a new, secure colourful play area  on Knowle Park, for children to enjoy for many years to come.
---
---