Broxtowe Lotto Celebrates First Anniversary With Over £17,000 Raised For Good Causes
Broxtowe Lotto Celebrates First Anniversary With Over £17,000 Raised For Good Causes
17/09/19 - Over £17,000 has been raised for good causes by the Broxtowe Lotto, which celebrates its first birthday this month.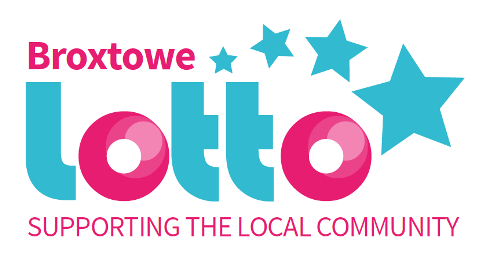 The Broxtowe Lotto, which gives local people a way of supporting local good causes, had its first draw on 22nd September 2018. So far, 27 good causes have signed up and there are 317 players who enter weekly draws for a chance to win a jackpot of £25,000, as well as prizes of £2,000, £250, £25 or three free tickets. Tickets cost £1.00 with 60p from each ticket going towards local good causes.
As well as supporting local good causes, players can buy tickets for the Broxtowe Lotto Community Fund, which local groups can apply to the Council for funding from. There is currently over £4,000 in the pot and any groups interested in applying should visit www.broxtowe.gov.uk/grantaid for more information.
Leader of Broxtowe Borough Council, Councillor Milan Radulovic MBE said: "It's been great to see the success of the Broxtowe Lotto in its first year, helping local charitable and voluntary groups to become more self-sufficient as a time when funding can fall short. The Lotto is all about the local community and I hope to see more new players sign up to support the good causes who work for the benefit of our Borough."
Sandra Horner is Support Journey Officer at Nottinghamshire Wildlife Trust, one of the registered good causes for the Lotto. She says: "The money has been going towards work completed on our reserves in the South of the County, and enabling volunteers to come to our reserves and have suitable PPE, refreshments and tools."
Wendy Kane, Centre Manager at the Pearson Centre says: "The Pearson Centre has been grateful for the opportunity of being part of the Broxtowe Lotto.  This year has seen it raise over £300 for its charity with the majority of the money being put towards a residential in France which was attended by 41 of our members aged 11 to 17 years old."
Diane Rowley, Chairperson of Eastwood Memory Café said: "Eastwood Memory Cafe would like to thank all its Broxtowe Lotto supporters for helping us to make a difference to lives affected by dementia. Our guests (and volunteers) love our organised trips out and the money raised from the Broxtowe Lotto helps us to do this. Over the past year we have had several trips to the theatre and garden centres along with outings to the Cromford Canal, Yorkshire Wildlife Park and Sudbury Secret Diner. We have lots of ideas too for 2020 and with your support we can make these happen."
Tickets can be purchased on the Broxtowe Lotto website at www.broxtowelotto.co.uk (Opens in a New Window) or by calling 0115 727 0402.
Any Broxtowe-based organisations who are interested in signing up should visit www.broxtowelotto.co.uk (Opens in a New Window)
---
---