Broxtowe Mayor thanks residents for their donations but says more is needed.
01/05/2020 - Mayor of Broxtowe, Councillor Michael Brown has thanked residents for their kind donations to the Broxtowe Community Appeal which has reached over £2,000 but has said that more is needed to support local people through the pandemic.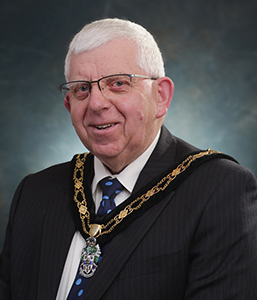 The Community Appeal is a crowdfunding campaign and is aiming to raise £10,000 for which will go towards supporting food banks, mutual aid groups who are helping vulnerable residents get food, hot meals and essential supplies and those providing befriending and mental health support.
Councillor Brown said: "As we end another week in Coronavirus Lockdown, I couldn't be prouder to be the Mayor of the Borough of Broxtowe.
The community has come together to fight this pandemic, with everyone doing their bit to stay safe and protect the NHS by following the Government guidelines. These last few weeks have really shown the true spirit of the Broxtowe residents - caring, resilient and willing to go above and beyond to help others.
The Community and Mutual Aid Groups have been working exceptionally hard to support those in need during the lockdown, I applaud all the terrific work they are doing for the residents of Broxtowe. The Council has already awarded £58,000 to groups including Hope Nottingham, Eastwood Volunteer Bureau, Eastwood Age Concern, Middle Street Resource Centre, Stapleford Town Council but we really need extra donations so we can continue to support them and others to do this vital work.
Many residents have expressed their desire to donate to the groups working to help the vulnerable during the lockdown, so we have now launched the Broxtowe Community Appeal.
So far, nearly 40 people in the local community have generously donated to take us to up £2,000 being pledged, but if the appeal doesn't reach its target of £10,000 by 24th May, none of the money will be received to be donated to these groups. 
We need you to donate to this appeal so that the vulnerable people of Broxtowe receive support during this difficult time. Your donation will help care for those most in need. Thank you to all of those who have donated already, your support really is appreciated. All donations, no matter how small will make a difference. I am sending you all good wishes. We will get through this together."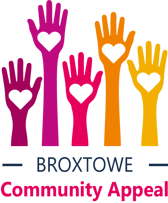 Anyone who would like to and is able to assist can donate via our Broxtowe Community Appeal donation page at https://www.spacehive.com/broxtowe-community-appeal (Opens in a new window)
The Broxtowe Community Appeal is being run through Spacehive, a crowdfunding site for local projects. Spacehive is completely independent from the Council and residents who wish to use the site should take care to read the privacy policy at www.spacehive.com/privacypolicy (Opens in a new window) before donating.
Spacehive are waiving their fees during COVID-19 and the Council will cover any other fees associated with the appeal so 100% of the money you donate will go back into the community.
---
---