A Message from the Mayor of Broxtowe
06/11/20 - Broxtowe, as always, has remained a compassionate place during the pandemic, where we look out for each other and help those in need.
Groups and individuals across the Borough have done their very best to care for those who are more vulnerable in our society.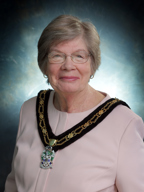 As we all go into our second national lockdown let us continue to care for each other and let kindness be our motto. Let it be said that Broxtowe has been a supportive and caring community who look out for each other and continue to do so, throughout this difficult year.
---
---