Important COVID-19 Information
06/11/20 - Dear residents and businesses, As we enter a new phase in our efforts to control coronavirus in our area, I am writing to you directly to ask you to do the right thing and follow the latest guidance.
This will protect our NHS. This will protect local services. This will save lives.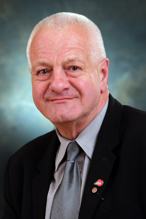 As of Thursday 5th November, Broxtowe, along with the rest of England entered a national lockdown. The full list of restrictions can be found at www.broxtowe.gov.uk/coronavirus.
This is because in the last few weeks, the number of people testing positive has risen sharply. Transmission has increased in all age groups, especially in people aged 60 or over. This is a grave concern because it is the group which is most vulnerable to serious complications associated with coronavirus infection.
These infections are leading to serious pressures in our health and care system – they have prepared for this second wave but already the number of beds occupied by patients with COVID-19 is exceeding the first wave peak. Services beyond health and care are also experiencing severe challenges with increasing levels of staff absence due to sickness or isolation.
Curbing this increase in cases requires us to act now to slow the spread of infection. The additional restrictions will last until 2nd December. They will not be easy for anyone and I know many of you are frustrated, anxious and worried about your families and livelihoods and that is totally understandable. But I need to be clear that it is essential that each of us gives our full support to these new measures.
Of course, this is not just a health issue, it's about livelihoods. Extra funding from Government will help support our businesses and workers and we are doing everything we can to also support community groups.
It would be easy for us to ignore the situation and continue our lives like we always have, or think that these measures won't make a difference, but that is simply not a risk we can take. We must all work together to protect one another, prevent more deaths and show our gratitude to our NHS, delivery drivers, supermarket workers and other key workers. If we
don't, all of the sacrifices we continue to make will be have been in vain.
Let's beat this together, Broxtowe.
Leader of the Council,
Councillor Milan Radulovic MBE
We're here for you
Support to get essential supplies
If you are vulnerable and need help to get food, medicine or community support, please get in touch with the Nottinghamshire Community Support Hub www.nottinghamshire.gov.uk/coronaviruscommunityhub (Opens in a New Window) or call 0300 500 80 80. 

Financial support
In some circumstances, if you are required by law to self-isolate, you may be supported by a payment of £500, payable from Broxtowe Borough Council. Find out more about this scheme and other financial support at www.broxtowe.gov.uk/testandtracepayment or call 0115 917 7777.

If you're at high risk
If you're at high risk, the advice is that you:
• can go outside as much as you like but you should still try to keep your overall social interactions low. Full details about how many people you can meet with and where can be found at www.gov.uk/guidance/new-national-restrictions-from-5-november (Opens in a New Window)
• can visit businesses, such as supermarkets and shops, whilst keeping 2 metres away from others wherever possible or 1 metre plus other precautions
• should continue to wash your hands carefully and more frequently than usual and maintain thorough cleaning of frequently touched areas in your home and/or workspace

Please visit the Government website (Opens in a New Window) for full details, as well as what to do if you are considered extremely clinically vulnerable and any help and support you may be able to access, including online shopping support.

If you know a friend, family member or neighbour who has to limit contact with others or who may be struggling with their mental health, please stay in touch with them in other ways to make sure they are OK and support them.

Mental health
The impact of the pandemic on you and your loved ones and not being able to enjoy all of the activities you
would normally be involved in, can all have an impact on your health. It is important to remember to look after yourself. Useful resources to support you, your family and friends can be found at www.broxtowe.gov.uk/wellbeing or call the Nottinghamshire Mental Health Helpline between 9.00am and 1.00pm, seven days a week on 0300 555 0730.

Accessing NHS services
If you have symptoms or a health concern you are worried about, please contact your GP practice. GP practices are still open and here for you. When you call your practice, you may be offered a consultation online or over the phone. If they feel they need to
see you in person, they will invite you in for a face to face appointment. Read more for guidance at www.nottsccg.nhs.uk/covid-19/gp-appointment-guidance.

Support for businesses
Things are really tough for our local businesses right now so they need our support more than ever. Research shows that £10 spent with a local independent shop means up to £50 goes back into the local economy so please shop locally whenever you can - this may be online for the next few weeks but it still supports these businesses. A range of financial support is available for businesses at www.broxtowe.gov.uk/businesscovid19, along with advice on what businesses are required to do under the
new restrictions.
We also have COVID-19 Information Officers and Marshals out and about in the Borough and able to speak to businesses one to one or you can call our Economic Development Team on 0115 917 7777.

Staying up to date
The latest updates on affected Council services, as well as links to support and advice are available on our website at www.broxtowe.gov.uk/coronavirus.

We also post regular updates on our social media channels and you can sign up to get our weekly email newsletters at www.broxtowe.gov.uk/emailme. Not everyone is online and we are working with partners to get important messages to them in other ways. Please help us by sharing these updates with people you know who may not be able to access our
online channels.

If you need COVID-19 information in an alternative format or another language, please visit
www.broxtowe.gov.uk/coronavirus
---
---