Ask and you shall receive: How Stapleford's residents are shaping the future of the town
19/10/20 - Improve community facilities was the most popular request from the public consultation on the plans for how Stapleford's £25m Towns Fund will be spent.
Broxtowe Borough Council invited people to submit their views to help create the Town Investment Plan (TIP), which is currently being finalised for submission in January 2021.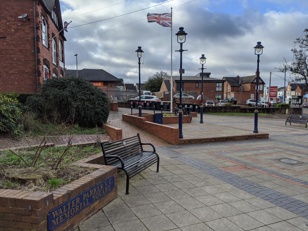 With 85% of those who responded saying that Stapleford would benefit from new community facilities, the team behind the Stapleford Town Deal have used the feedback to refine the proposed projects for inclusion in the TIP.
The government funding is part of a total £3.6 billion being invested in towns across the country and will be used to regenerate Stapleford through plans tabled by residents and stakeholders.
Rebecca Ogden, major projects officer at Broxtowe Borough Council, said: "The people of Stapleford are the heart of the town and ensuring the plans reflect their needs is a top priority for us.
"The majority of the responses we received said that the plans address the issues that the town is currently facing, which fills us with confidence that this once-in-a-lifetime chance to regenerate the town will really help the people of Stapleford."
Those who submitted their views indicated that a new leisure facility is essential, with the majority agreeing that the current recreational and leisure offering fails to meet the needs of the community.
In response to this, the new proposed plans include the off road, 'learn-to-ride' cycle facility, which more than two thirds of respondents said Stapleford would benefit from. The new community leisure and recreational facility will also offer a range of other activities and multipurpose spaces.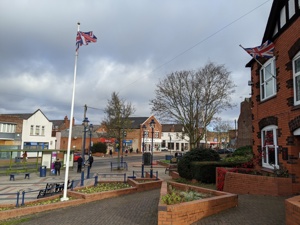 The proposed regeneration of Stapleford's cycle infrastructure also received excellent feedback, with the majority of residents agreeing that they would use the new cycle network to travel to and around Stapleford by bike.
Liz Clarke, associate director at GT3 Architects, who has led the creation of the proposals, said: "It was important to us that the proposed plans reflected the views submitted by residents and stakeholders via the public consultation.
"The plans laid out in the TIP have been built on the feedback we received and we're looking forward to realising the ideas of Stapleford's residents and building facilities that meet the needs of the local community."
Following the public consultation and tabling of the TIP, the plans are now being refined, ready to be submitted early next year.
For more information on the Stapleford Town Deal, visit www.broxtowe.gov.uk/staplefordtowndeal. 
---
---