D2N2 Awards Investment For Mushroom Farm Development
01/10/20 - Local Enterprise Partnership for Derby, Derbyshire, Nottingham, and Nottinghamshire allocate £160,000 from Local Growth Fund
D2N2 will provide £160,000 in funding towards the construction of commercial space for SMEs in Nottinghamshire, it has been announced.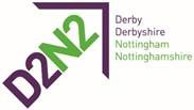 The funding, provided by D2N2 via its Local Growth Fund allocation, will part-fund the £270,000 creation of three new small industrial units on the Mushroom Farm site in Eastwood, Nottinghamshire.
This new scheme, managed by Broxtowe Borough Council, will build on the success of the first phase of units and provide new space for employment in the area.
The investment will support the need for commercial properties with smaller floor space and help support growing SME's in the area.
The Local Growth Fund enables D2N2, to invest in projects that benefit the local area and economy, supporting greater numbers of jobs, homes, and learners.
The Mushroom Farm scheme is just the latest investment by D2N2 into the Broxtowe area and follows a similar award for the redevelopment of Stapleford Police Station last year.
Work on Mushroom Farm is due to begin in October, and the first businesses are expected to be able to move into the new units by May 2021.
D2N2 Interim Chair David Williams said: "I'm pleased that D2N2 can make this investment to support growth for small businesses in the area."
"SMEs are a vital part of our local economy and our region's communities, providing the right environment for them to grow and prosper is crucial as we collectively recover from the economic toll that the Coronavirus pandemic has taken."
Chair of Broxtowe Borough Council's Jobs and Economy Committee, Councillor Tim Hallam said: "Giving businesses a place to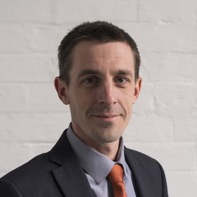 grow is vital to Broxtowe's economy, really allowing our local talent to flourish and creating great new employment opportunities for residents."
"I'm delighted that Broxtowe Borough Council is able to provide this amazing space for businesses to grow and prosper. Massive thanks go to the Council's Economic Development Team for making such a compelling bid, and to D2N2 for granting us the funding to make it happen."
"With exciting new opportunities opening up around Toton and Chetwynd Barracks, I look forward to offering similar spaces across the Borough in the not-too-distant future."
Minister for Regional Growth and Local Government, Luke Hall MP said: "Local Enterprise Partnerships are playing a vital role in driving forward economic growth across the country, helping to build a country that works for everyone."
"This £160k investment will build vital new commercial space for SMEs in Nottinghamshire, helping small businesses to grow and boosting employment and the local economy."
---
---