Help us reduce the spread of the virus
15/10/2020 - Message on behalf of the Leader of the Council, Milan Radulovic MBE and Deputy Leader of the Council, Councillor Steve Carr.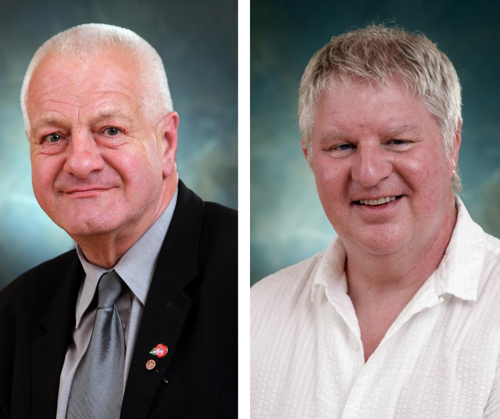 The number of positive COVID-19 cases in our area has escalated rapidly in the last couple of weeks and we are concerned about the level of transmission across all areas and groups within the Borough.
It was disappointing that it was not until Monday of this week that the Prime Minister announced that our area would be placed in tier two of restrictions.
In spite of this, as a Council, we remain committed to responding to COVID-19 and supporting residents as we work to beat the virus together.
We are appealing to all residents and businesses to support our efforts to reduce the spread of the virus by doing the right thing and following the new guidance for areas on 'high' alert.
This means:
Hands - wash your hands regularly and for 20 seconds

Face - wear a face covering in indoor settings where social distancing may be difficult, and where you will come into contact with people you do not normally meet (unless exempt)

Space - stay 2 metres apart from people you do not live with where possible, or 1 metre with extra precautions in place (such as wearing face coverings or increasing ventilation indoors)

Place – not socialising with anybody outside of your household or support bubble in any indoor setting, whether at home or in a public place. Not socialising in a group of more than six outside, including a garden or other spaces like parks (other than where specific exemptions apply in law)
You can see a full list of all of the restrictions on the Government's High alert level page (Opens in a new window).
Many of you have been in touch with us this week with questions about how the new guidance applies to you and your individual circumstances. Rest assured, we are responding to you as quickly as we can. Our Officers have been working around the clock to interpret the new information and communicate it to residents.
We will continue to provide support to our most vulnerable residents affected by the pandemic. Our Coronavirus pages haves information about what support we can offer people who need help, whether that is financial support or support in the community.
Our COVID-19 Town Centre Information Officers are also continuing to visit and support businesses and help them adapt to the new restrictions so they can be safe places for local people to shop.
Whilst the pandemic dominates many of our thoughts, there are also many positive things we are doing in Broxtowe which can be proud of and you can read a full round up in my Leaders speech which was delivered to Full Council earlier this week.
Finally, looking after your mental health is one of the most important things you can do for your health. We have put together a range of advice, tips on resources to help you manage your mental health, as well as physical health on our Wellbeing page.
Please follow the guidance and help us beat this together. 
---
---