Residents asked not to mix indoors with people from other households
09/10/20 - The Leader and Deputy Leader of Broxtowe Borough Council have issued a statement asking Broxtowe residents not to mix indoors with people from other households.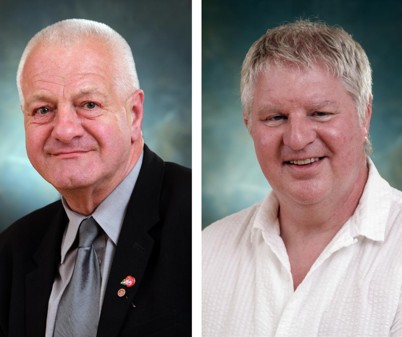 This week, we joined other local authorities across Nottinghamshire in asking residents not to mix indoors with people from other households. This comes as the number of COVID-19 cases continues to increase across the local area and in anticipation of new restrictions for the whole of Nottinghamshire being announced next week.
We know that asking you not to see friends and family from other households is difficult but we must take action now to stop the spread of the virus further.
There has been much in the news about different groups of people causing the virus to spread but the reality is that the virus is spreading right across our communities, across different ages groups and we all need to do everything we can to stop it continuing.
As well as asking you not to mix with people from other households, please do the right thing by:
Remembering hands, face, space
HANDS - wash hands regularly for at least 20 seconds
FACE - wear face coverings in enclosed spaces where you can't keep your distance
SPACE - observe social distancing of 2metres (or 1metre with additional precautions where 2m is not possible) – this includes at home if you are mixing with others. Stick to the 'rule of 6' for gatherings indoors or outdoors.
Self-isolate and get a free test if you have any of these symptoms
a high temperature – this means you feel hot to touch on your chest or back (you do not need to measure your temperature)
a new, continuous cough – this means coughing a lot for more than an hour, or 3 or more coughing episodes in 24 hours (if you usually have a cough, it may be worse than usual)
a loss or change to your sense of smell or taste – this means you've noticed you cannot smell or taste anything, or things smell or taste different to normal
Download the app
Visit the NHS COVID-19 app website (Opens in a new window) for more details.
The situation is changing very quickly, but we will keep you updated with any announcements as soon as we possibly can.
There will be lots of speculation and rumour so it's important to be aware of false information:
Consider the source – where did you receive the information from?
Cross check – are other reliable platforms sharing the same information?
Follow accurate advice, from accurate sources:
Please continue to read this newsletter, follow our social media channels and website and share information with people in your communities, particularly those who aren't online and those who may be at higher risk.
Let's beat this together, Broxtowe.
---
---