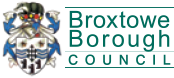 Broxtowe Borough Council Reminds Local Food Businesses That They Are Here To Help Them Trade Safely in Nottinghamshire
Broxtowe Borough Council Reminds Local Food Businesses That They Are Here To Help Them Trade Safely in Nottinghamshire
Broxtowe Borough Council Reminds Local Food Businesses That They Are Here To Help Them Trade Safely in Nottinghamshire
10/09/20 - A new campaign from the Food Standards Agency (FSA), supported by Broxtowe Borough Council, offers support and guidance to established and new businesses, as they welcome customers in the 'new normal'.
'Here to Help' which launched recently, is targeting businesses that have had to diversify in order to continue to trade during the COVID-19 pandemic, as well as newly established small and micro food businesses.
It aims to give food businesses help with the food hygiene and safety rules they need to consider if they have changed their operating model. In response to the many home catering businesses which have resulted during lockdown, there is also clear advice of the importance of registering their business as well as what they need to do to trade compliantly.
Michael Jackson, the FSA's head of regulatory compliance said: 'We understand how tough it's been for the food service sector and how hard they have worked to overcome these difficult circumstances. At the same time, it's really important for food businesses to understand the possibility of additional safety risks, introduced by changes they have made; and the steps they must take to address these risks – both for themselves and their customers.'
The 'Here to Help' guide is based on the questions that have been asked by businesses over recent months. It includes useful advice on the provision of allergen information; food packaging, takeaway containers and ensuring delivery drivers follow food hygiene rules, and the importance and benefits of registration.
David Gell, Head of HR and Public Protection at Broxtowe Borough Council said: "We have been working with the FSA to support businesses in our borough recover from the impact of lockdown, with the focus very much on keeping businesses and customers safe. It has been a challenging time and as businesses open up again, with our support, we want our entire business community to remain committed to following the rules to protect themselves and others."
Get more information
For Broxtowe Borough Council contact health@broxtowe.gov.uk or call 0115 917 3485
Food businesses can get more information at food.gov.uk/heretohelp(Opens in a New Window)
For more information on the work that Broxtowe Borough Council has been doing to support food businesses during Covid-19, please visit https://www.broxtowe.gov.uk/for-you/food-hygiene-and-safety/
Not sure if you should register as a food business? We can help you: https://register.food.gov.uk/new/broxtowe
---
---