Step 4 Message from Council Leader
16/07/21 - The Leader of the Council has issued the following statement
Leader of Broxtowe Borough Council, Milan Radulovic, said: "Whilst we welcome the move to Step 4 on the roadmap on the 19th July, we are concerned about rising cases in the Borough and we want to encourage people to be cautious in public spaces and urge people to come forward and get vaccinated.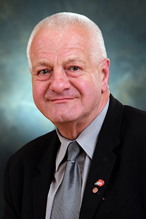 Next week people will legally be allowed to use public transport and go to shops without wearing a face covering so I am asking people to use their common sense and choose whether they think they should continue to wear a face covering in public places where social distancing is difficult. This will help to protect not only ourselves, but also those around us.
Everyone over the age of 18 is able to receive their vaccination. If you have not yet come forward I would encourage you to do so. The vaccine offers a greater protection against the virus."
Please continue to:
Wear a face covering to protect yourself and others
Wash your hands
Maintain space where you can
Meet others outdoors where possible.
---
---