Have Your Say On Broxtowe's Budget
15/10/21 - As Councils across the Country prepare to set their budgets for the year ahead, Broxtowe Borough Council is asking local residents to have their say on how they want their money to be spent.
Chair of the Finance and Resources Committee, Councillor Greg Marshall said:
"Earlier this year, we agreed an ambitious and exciting capital programme to secure investment in the Borough's town centres, housing, parks and open spaces, as well as community initiatives. These investments were designed to prepare for the significant developments in Broxtowe like the new cinema development which opened in May, the Levelling Up Fund and the Stapleford Town Deal by supporting our town centres and local businesses to grow.
"We're now at the point where we review our spending and consider our budget for the new financial year and we need local people to help us make informed decisions about this by sharing their thoughts, ideas and feedback.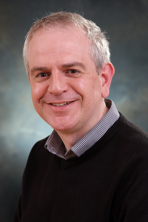 It's no secret that the pandemic has had serious financial implications for the Council, as well as residents, businesses and communities and so it's never been more important for local people to have their say on what they think our budget for next year could look like."
The consultation asks residents to rate services they receive from the Council and what services money could be spent on and where it could be saved.
The latest projections indicate that the Council has a shortfall in excess of £1.5m between anticipated General Fund expenditure and income in 2022/23.
Residents can complete the consultation online (opens in a new window) by Monday 29th November.
You can also send your comments to finance@broxtowe.gov.uk and include "BUDGET COMMENTS" in the subject line or write to: Deputy Chief Executive, Council Offices, Foster Avenue, Beeston, Nottingham, NG9 1AB
For more information about the consultation, please contact Broxtowe Borough by email at finance@broxtowe.gov.uk
---
---