Broxtowe Jubilee Celebrations Honour Her Majesty The Queen
12/05/22 - Broxtowe will honour Her Majesty The Queen's Platinum Jubilee next month with events and activities taking place across the Borough, during the special extended bank holiday weekend, starting on Thursday 2nd June.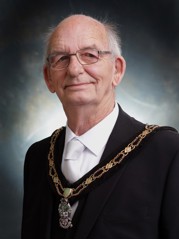 "We are incredibly lucky to have such a remarkable monarch who has given her life to serve us. Broxtowe will be joining people up and down the country in celebrating this momentous occasion and I am very much looking forward to attending some of the celebrations as the community comes together" said Mayor of Broxtowe, Councillor David Grindell.
Events
Just some of the events taking place over the Jubilee weekend include:
The Hemlock Happening, Saturday 4th June from 1.00pm. The official programme will be available at hemlockhappening.org(Opens in a New Window)
A pop-up Gin Palace at the D.H Lawrence Birthplace Museum in Eastwood on Thursday 2nd June. Booking essential.
Kimberley Picnic in the Park, Friday 3rd June, 11.00am until 5.00pm at Stag Football Ground.
Queen's Jubilee Afternoon Tea at Awsworth Village Hall on Friday 3rd June, 2.00pm until 5.00pm. Book essential.
Awsworth Picnic in the Park, Sunday 5th June from 2.00pm at The Lane Recreation Ground.
Beacon Lighting at Chapel on the Hill, Kimberley on Thursday 2nd June from 8.30pm
Nuthall Jubilee Event, Sunday 5th June from 1.00pm at The Temple Centre
Activities you can do at home
From colour in a corgi to recipes, playlists and bunting templates, the official Queen's Platinum Jubilee website has a host of activities you can do at home with all the family. Or you can take part in the Platinum Jubilee Creative Challenge. Visit the official Platinum Jubilee website (Opens in a new window) to find out more.
Share your memories
Do you have a memory with the Queen? Have you visited the Palace, attended a Royal Garden Party or received a letter or birthday card from the Queen? Maybe you remember watching her coronation or you have photos of what the Borough looked like at the start of her reign.
The Council would love to hear your stories and see any photos that you have! Emailing press@broxtowe.gov.uk or leave a message in the online Jubilee message book.
Street parties
Many residents are also organising street parties to celebrate with friends, family and neighbours. Organising a street party for neighbours is very simple and does not require a licence but please make sure you follow the Jubilee street party guidelines. More information is available at www.nottinghamshire.gov.uk/jubilee (Opens in a new window).
---
---