Business boost for 50 Stapleford firms thanks to Town Centre Recovery Fund
Business boost for 50 Stapleford firms thanks to Town Centre Recovery Fund
13/10/22 - Fifty Stapleford businesses are benefitting from a share of over £500,000 to help them bounce back from the pandemic.
A local plumbing firm, dance school, sewing studio, micropub, food outlets and high street restaurants are just a few of the many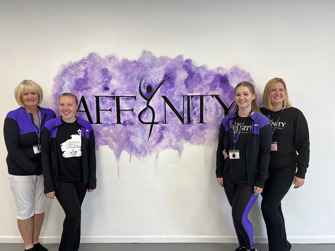 businesses that have been able to fund vital improvements to their premises through the £1m Town Centre Recovery Fund, part of the £21.1m Stapleford Towns Fund.
Six months into the Town Centre Recovery Fund scheme and 15 new jobs have been created as a direct result of the grants, with a further 35 jobs safeguarded. Four businesses have used the grant for a green retrofit of their premises to be more energy efficient, with two using it to make their shops more accessible for people with disabilities.
Chair of the Stapleford Towns Fund, Ian Jowett, said:
"The pandemic really did hit our small town hard and we've been so lucky to be able to offer our fantastic local businesses a helping hand to get back on track through the Town Centre Recovery Fund.
"Not only are these grants helping breathe new life into the town by making our high street look great again, they are supporting businesses to evolve and become future proof with better energy efficiency and accessibility for all customers to be able to enjoy what they have to offer."
The Little Drivers soft play centre can now buy new play equipment and new kitchen equipment for the café. Co-owner Sue Cumberland said: "Being able to get this money has been so helpful. These are things that we really wanted to do but would not have been able to find the money for in the short term. We're working really hard to create somewhere that children and families love, and this is a huge boost along the way." 
Affinity Dance School on Derby Road can now install a new energy efficient heating and air-conditioning system and double glazing. Owner Gemma Haigh said: "The building had been empty for a while before we moved in and it needed lots of work. It had no heating at all. I've been able to save up and do bits and pieces over the last few years, but there's no way I would have been able to do this level of work for at least another 5-10 years. It's amazing to get this support now, it will mean so much for my students to be comfortable this winter." 
The Millipede micro-pub on Alexander Street is installing new illuminated signage to help attract more passing trade and buying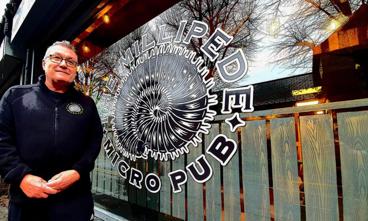 a racking system and hoist for beer barrels, to avoid manual lifting. Landlord Simon Kemp said: "This funding is a real boost as it will help us improve the way we work and hopefully attract even more customers with the new signage." 
Marketing agency, Bloody Marketing, has been able to purchase equipment to offer a new digital service to its clients which helps businesses show customers around their premises from the comfort of their own home. Russ Allcock, co-owner, said: "Our clients have seen a real change in their visitor and customers' buying habits, with so many being nervous about visiting public spaces. The equipment we've been able to purchase means we can create real-life 360 views around their shops, stores or premises, helping reassure customers of their safety in advance of their visit." The grant has also led to the recruitment of a new marketing apprentice.
Sewing B shop and sewing studio on Derby Road is improving the exterior of its premises. Owner Elaine Bell said: "This grant is going to enable us to have new shop windows and doors with better disabled access, creating a more sound-proof and insulated shop and studio.  The exterior brickwork is also being painted. It's going to look absolutely amazing and I'm really excited."  
Local plumber, Ryan Leggat, of Ryan Plumbing and Heating, has been able to make improvements to his plumbing and heating showroom on Derby Road with new exterior signage and interior fixtures and fittings. Ryan said: "Opening the showroom has been really important to me. It means I can display and sell products which will provide me with income in need to expand my team from two to three. As a small business this just would not have been possible without this grant. A good first impression can make all the difference and the new signs make the high street look better as a whole which can only be a good thing for Stapleford."
Indian restaurant Gurkha Nights has used its grant to buy new furniture, improve the interior of the restaurant, spruce up the external signage and help with marketing to attract more customers. Mohit Gautan said: "This money will be a real boost for us and allow us to build back even stronger. We hope that by making the restaurant look more appealing and being more active in our marketing we will tempt larger numbers of people to come and see what we have to offer."
The Town Centre Recovery Scheme will continue until March 2023 with the full £1m expected to be allocated to many more worthy local businesses.
The scheme was the first of six projects to get underway as part of the £21.1m Stapleford Towns Fund, which aims to regenerate and revitalise the town.
For more information visit the web pages - Stapleford Towns Fund : Broxtowe Borough Council or follow the Towns Fund's Facebook page @StaplefordTownsFund(Opens in a New Window).
---
---